A busy week for FODAC runs with the first of the Rogue Run Night series and the inaugural Howling Bull race, organised by our very own Dan Sandford (see separate posts for all the details).
MO RUN – NOV 14TH
Three FODAC runners took part in the Mo Run at Ashton Court, Bristol. There was both a 5K and 10k option. Angela Sonn did the 5K and Eva Goodhind and Wendy Lawrence the 10K, Wendy was 1st LV60.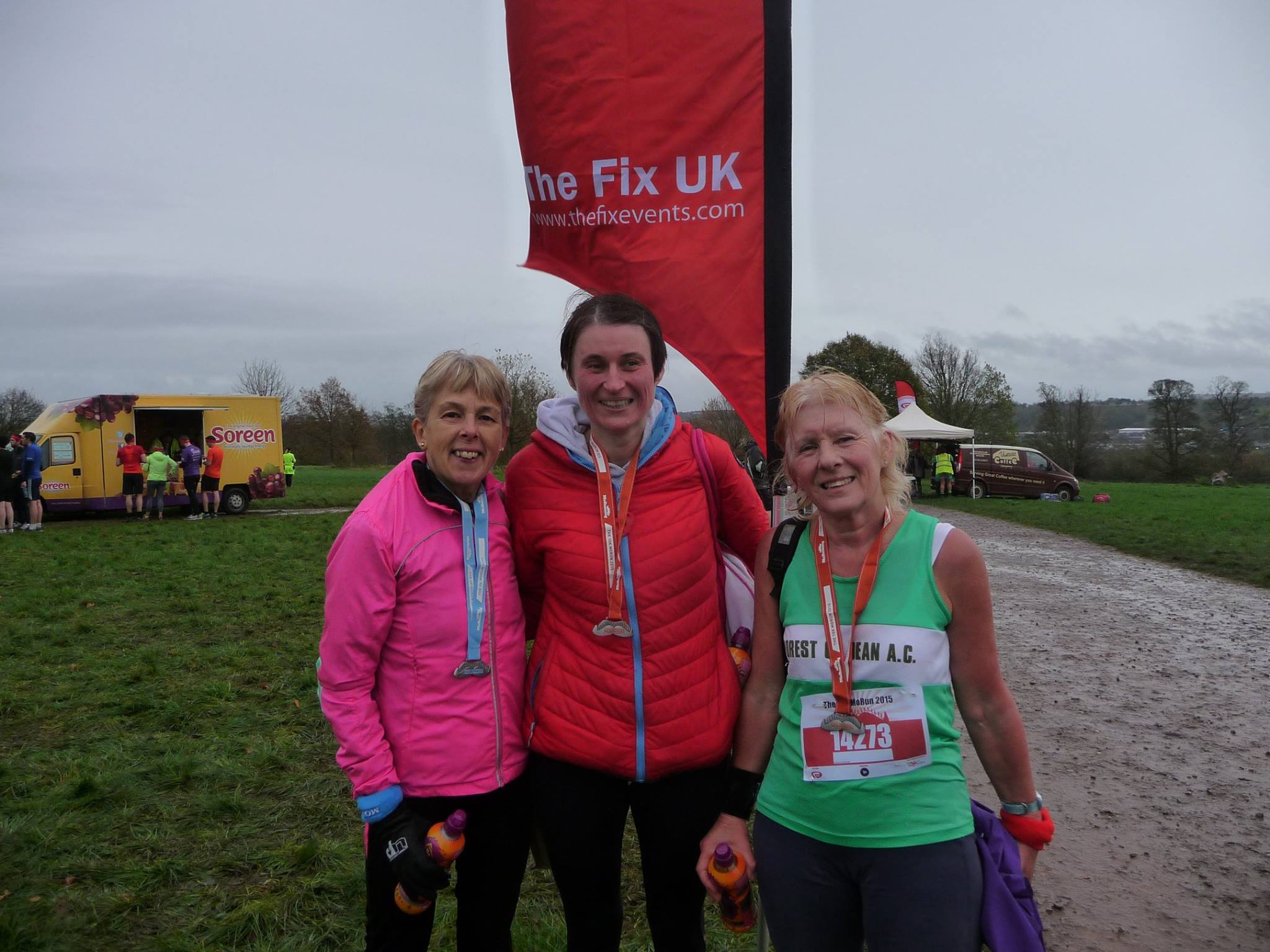 NEWENT 9 – Nov 15th
This race was organised by Newent Runners a 9K race starting from Newent Community School and following the scenic country lanes . Yet again there was some great support from the FODAC athletes and Cherry Fowler won the 1st LV40 category.
Full Results below:-
| | | | | | | |
| --- | --- | --- | --- | --- | --- | --- |
| Pos | First name(s) | Surname | Time | Category | Cat Pos | Gen Pos |
| 19 | Cherry | Fowler | 42.42 | FV40 | 2 | 2 |
| 31 | Sherryl | Hall | 45.08 | FV40 | 4 | 5 |
| 58 | Vicky | Logan | 50.06 | FV40 | 6 | 14 |
| 63 | David | Jenkins | 50.29 | MSEN | 14 | 45 |
| 70 | Andy | Breeze | 51.00 | MV40 | 20 | 49 |
| 80 | Jo | Edwards | 52.33 | FV40 | 11 | 27 |
| 112 | Tracy | Lord | 56.34 | FV40 | 21 | 50 |
| 114 | Eva | Goodhead | 56.44 | FV40 | 23 | 52 |
| 118 | Becky | Breeze | 57.13 | FSEN | 22 | 55 |
| 148 | Sally | Turner | 1.02.49 | FV40 | 34 | 80 |
| 153 | Angela | Sonn | 1.04.00 | FV50 | 15 | 85 |