The club are offering a free place to Bournemouth Marathon, on 1st October 2016. We are currently raising money for a defibrillator and will raffle off the place at our presentation evening this Friday.  
Event details:
Bourne to run!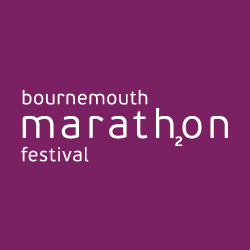 Have you entered Bournemouth Marathon Festival on 1/2 October 2016?

Stunning sea views, fresh crisp clean air and the very best of Bournemouth and Poole is on show as the South Coast is home to an international marathon. This is the perfect natural environment for "running as it should be". Be a part of it!

The Bournemouth Marathon Festival brings many distances together in one unique festival of running. 

The course is fast and picturesque, making it a must-do for anyone looking to set a PB. With 6 races to choose from there is something for all abilities, so if you don't feel up to running a full marathon, then why not enter the half marathon, Supersonic 10K or Supernova 5K? The Supernova 5K is now open to children too, and with two different junior races to chose from, why not enter now and get the whole family involved!
Sounds good!