The Forest Of Dean Athletic Club presents:
The Fountain Five Running Race


Thursday May 25th 2017 – 7.00pm
Location: The Fountain Inn, Parkend, Lydney GL15 4JD
5 Mile Multi Terrain Race for Runners & Canicross – Trail / Grippy shoes recommended…
Start 7.00pm Cani – Adults 7.15pm
Prizes for 1st/2nd/3rd M & F & Cani's 1st M & F
Categories M & F 1st 40/50/60/70
Toilets/Parking/BBQ at the finish
Cost of entry £8.00 affiliated £10.00 unaffiliated +£2.00 on the night
The entry fee includes a free beer or soft drink!
Enter on line
or

entries will be available on the night (if not sold out – 250 max.)

2016 RESULTS :- Fountain 5 final results

For latest details see our Facebook page: Facebook Fountain 5

See Strava link Race route for course details.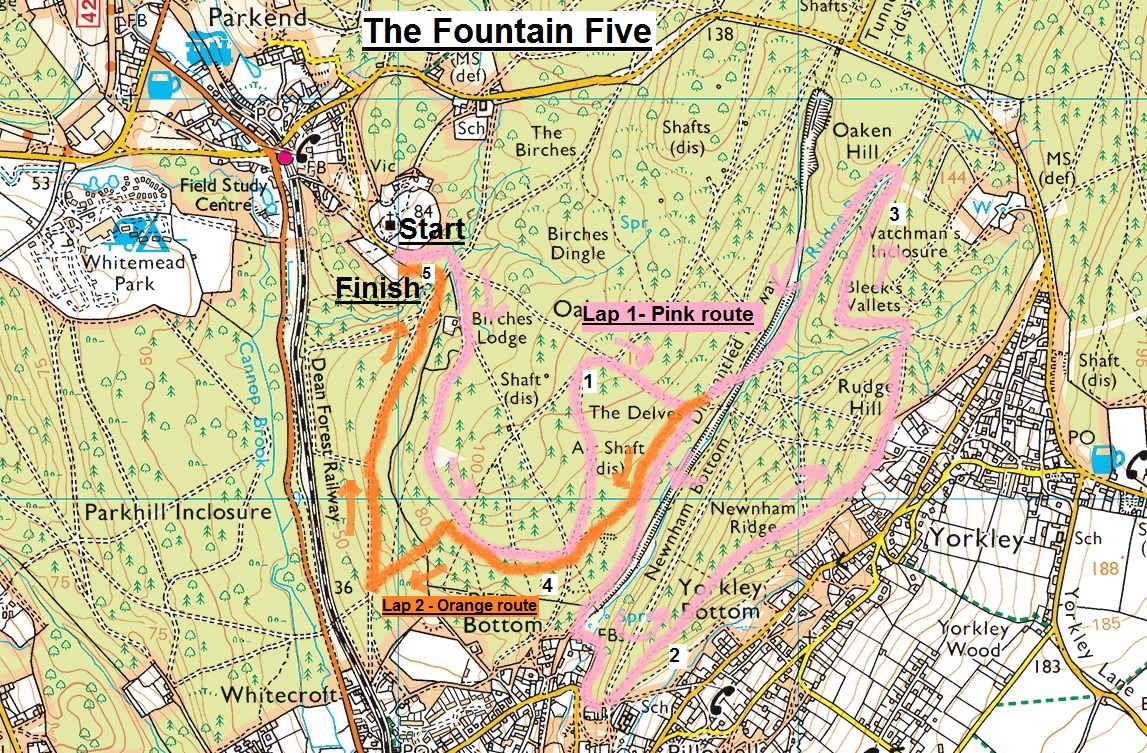 UKA Race Licence no 2017-28154