Thursday 25th May 2023
Back for 2023! The Fountain 5 – A challenging trail race in the beautiful Forest of Dean.
Location – The Fountain Inn, Parkend, Lydney GL15 4JD
Canicross race at 7.00pm
Main Race (minimum age 16) at 7.15pm
Entry includes a free drink (beer, cider or soft drink) at the Fountain Inn.

Prizes for 1st/2nd M & F & Cani's 1st M & F. Categories M & F 1st 40/50/60/70
2023 RESULTS: RUN_Race results 23 CANNIX_Race results 23
2022 RESULTS: Fountain 5 2022 Run Results Fountain 5 2022 Cannix Results
2019 RESULTS: Fountain 2019
2018 RESULTS: Fountain Five race 2018 Results
2017 RESULTS :- HERE
2016 RESULTS :- Fountain 5 final results
For latest details see our Facebook page: Facebook Fountain 5
Some photos from 2022 race: 2022 FB photos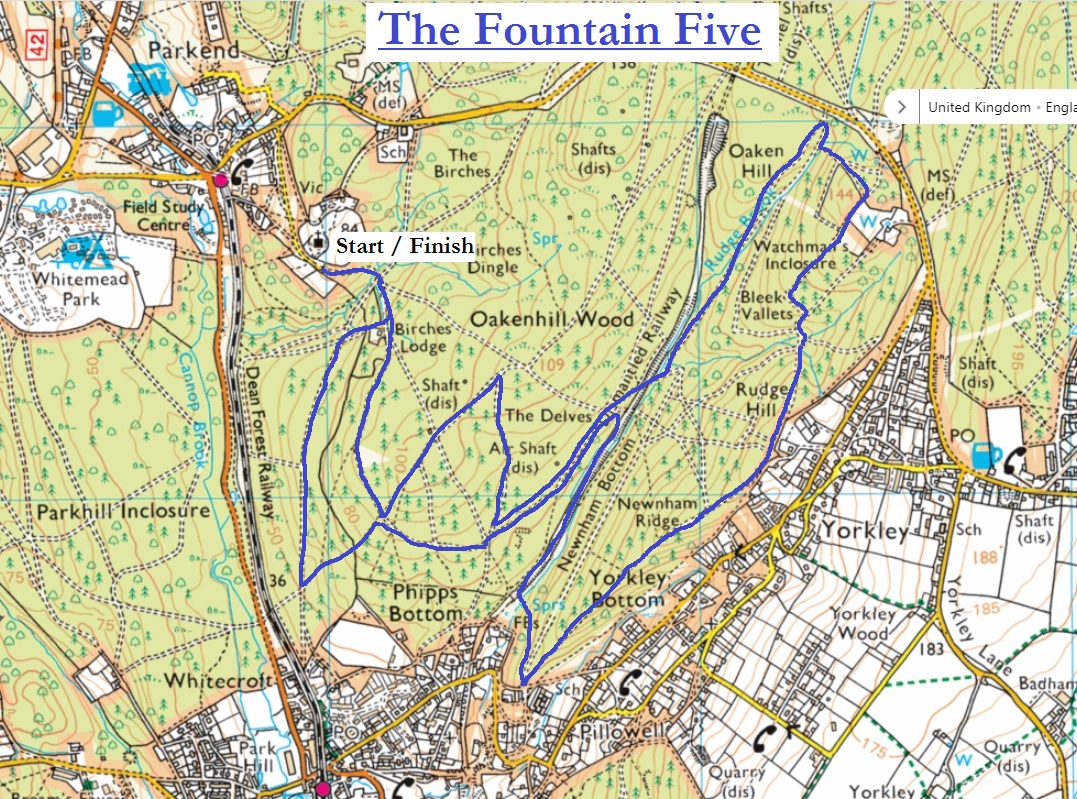 UKA Race Licence no tbc