Christmas Tree Race
Sunday December 17th 2017 Enter online
Ellwood Football Club, Coleford GL16 7LY.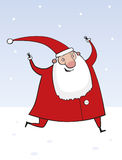 5mile Multi Terrain Race for Runners
2K Fun run for Juniors
Start 10.30am Adults. 10:00am Junior Fun Run

In 2016, the Club applied to the Midcounties Co-operative for a grant. We were pleased to be awarded £2000 which will be used to complete the throwing area and enable our juniors to improve their already considerable skills. Committee members Stef Francis, Cherry Fowler, Alan Robertson and Chris Moore attended an awards event in the Coleford Co-op.
Race Entry Reminder! When entering a race can you ensure you specify the club/team as Forest of Dean AC (rather than FODAC, Forest AC etc). This makes it a lot easier for us to compile results for the papers and website.
Are you looking at this website because you parkrun and want to get a bit quicker? Or do you want to get fitter or to lose weight? Whatever the reason, would you like to try athletics with us?
We always extend a very warm welcome to new people in our club. We have different sessions for younger athletes, for older juniors and for adults, and we welcome anyone, whatever their current ability. At a recent Cross-country event, one of our runners heard the following: "You guys from FODAC are brilliant. Great support for everyone. Wish our Club was like that. "
If you want to know more, click on the "ABOUT US" tab for details on where we are based, how to join us or about our training sessions.
If you want to know about the races we stage, click on the "Open Races" tab, where the results of those races also appear.
Any other questions? Just click "Committee" above, and contact one of the people listed.
Latest FODAC Facebook News