MMAC CROSS COUNTRY CHAMPIONSHIPS
Sunday was the cross country championships for the UKA Midland Masters, held at Aldersley Stadium, Wolverhampton. The UKA [ United Kingdom Athletics] Masters can best be described as a club within British Athletics that is dedicated to veteran age groups, having said that veteran in this sport starts at 35 but it does encourage athletes of all ages. There are regional clubs throughout the country but Gloucestershire is covered by Midlands.
Over 100 runners including one of the men who was 85, gathered on a cold and sunny morning to run the 6K and 8K courses devised by the hosts Wolverhampton & Bilston AC. As a representative for FODAC Jacqui Wynds – pictured – ran in the ladies race. [Official results not yet available]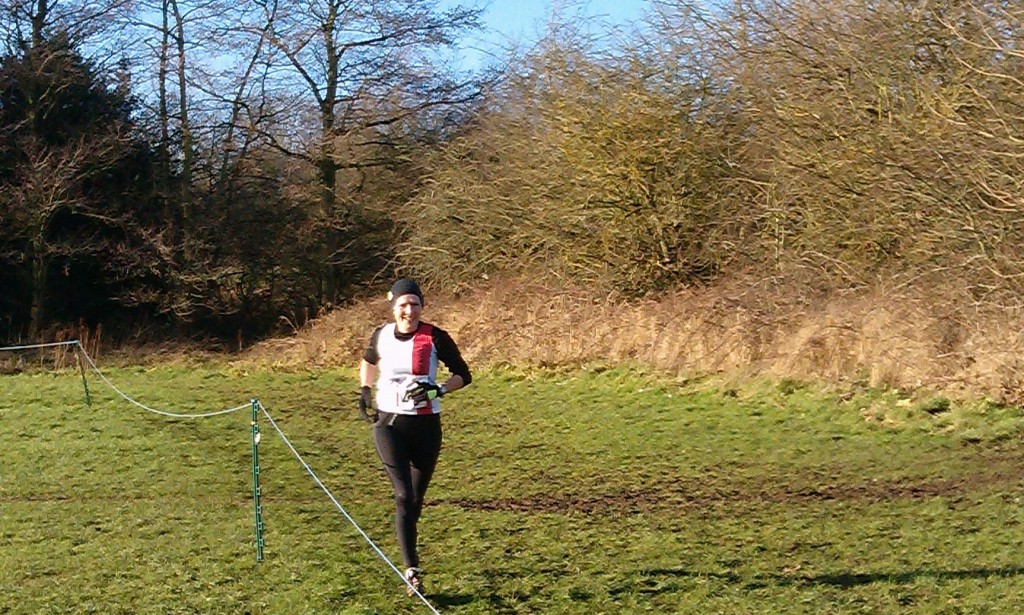 INTER COUNTIES SCHOOL CHAMPIONSHIPS
Another cross country championship was also held on Jan 18th at Bute park, Cardiff. The Cross Challenge also hosted the Schools Inter Cross Country, Gloucestershire took the U20's gold position with a personal bronze medal for FODAC Junior runner Emily Dowle  [3 on the rostrum] again no official results available.