This was the third race in the WRFA series of races and the first in the FODAC championship calendar. The 4.5 mile run was from the Talybont Reservoir Dam, an extremely picturesque site. Luckily there was also a window of sunny weather so despite the challenging winds it made it a memorable race although on top of the mountain it was tricky keeping upright. The course also followed the old railway lines that run parallel to the reservoir which also gave some spectacular views. Fifteen Forest runners took part, First FODAC man home was Chris Penny, 13th in 37.51 and first lady was Carmen Rodriguez in 48.05. Jacqui Wynds (57.02) took the 1stplace in the LV60 category.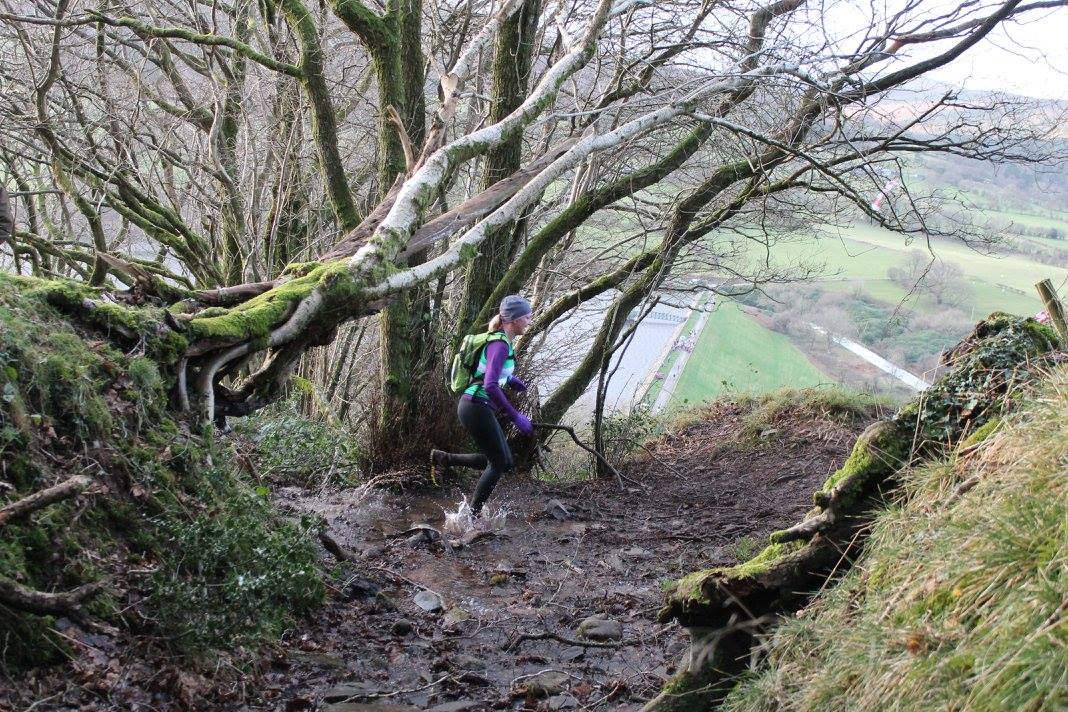 Pictured Carmen Rodriguez
Other times: Mark Mathews 38.33; Dan Sandford 39.32; Julian Boon 40.53; Mark Blake 41.59; Richard Dennant 46.11; Jim Storrar 49.37; David Jenkins 51.51; Sue Shergold 52.10; Stef Francis 56.09; Margaret Powles 57.42; Claire Morgan 59.25 and Jo Babij 64.23.