FODAC hosted the County Cross-country championships at their headquarters, Lakers School. Peter Compton, Head Coach for the club, had devised an excellent course which took runners around the playing fields and through the woods. It proved to be a technically challenging route which was appreciated by the cross country runners. The weather was not at its best as it was cold, wet and misty but despite this there were some excellent races for both Juniors and Seniors.
Cheltenham Harriers dominated the Men's Senior race with their Dan Owen finishing first in 35.22 and their teams taking first and second places. There were 80 runners and FODAC put out a team of 18, with the Master's Team of Chris Penny, Leyton Fleet & Dan Sandford taking 2nd place.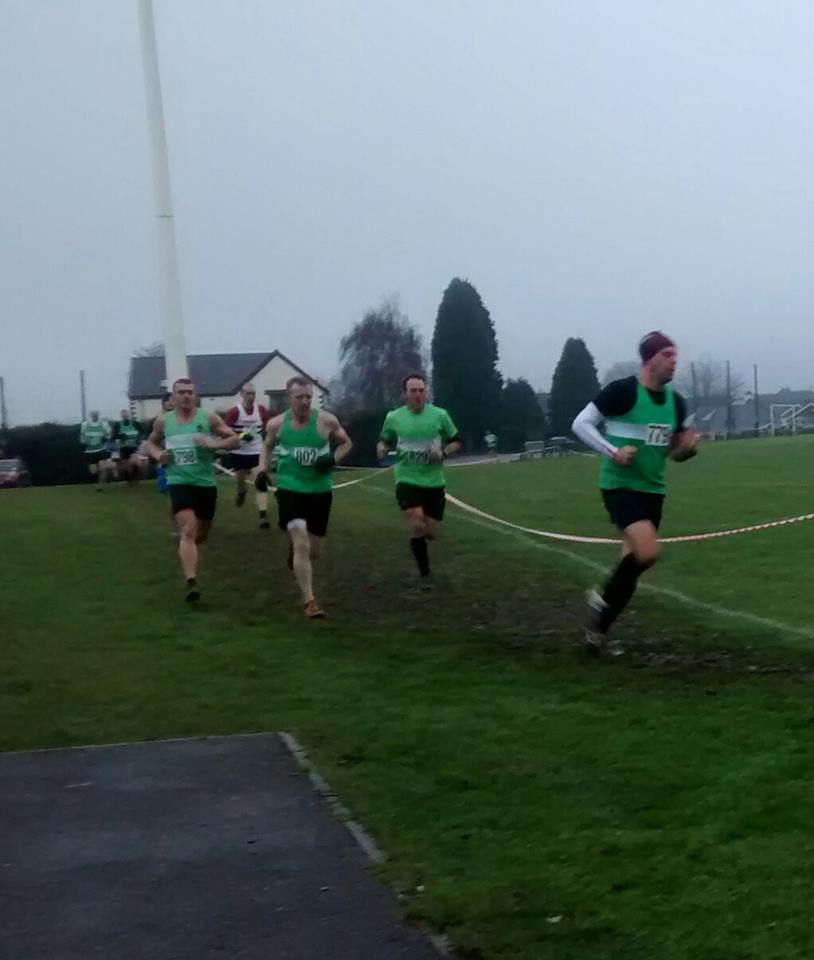 The Senior Ladies was won by Jane Wassell of Stroud AC in 29.58 and the Team prize went to CLC Striders. FODAC again had a good showing with 8 out of 30 runners.  Sherryl Hall was 3rd LV45.  Margaret Powles won the LV55 clas, with Jackie Green second.  Sarah Powell was 3rd in the LV35 class.  FODAC Senior Ladies, Sherryl, Carmen Rodriguez and Sue Shergold, took 3rd place and the Masters A (Sherryl, Sue and Emma Parsons) 2nd , with Masters B (Liz Usedon, Margaret Powles and Jackie Green 3rd.
In the Junior section the Men's Under 17 was won by Jacob Pickering of Cheltenham Harriers and the MU15 by Xavier Woodcock of Stroud AC, once again Team prizes going to Cheltenham Harriers.
Cheltenham Harriers also dominated the MU13 and MU11. Although two FODAC U11 boys Cameron Francis and William Compton put in great runs to come in 7th and 10th.
In the Junior Ladies Zoe Wassell of Stroud A C took 1st U17 with a terrific performance by FODAC runner Emily Dowle take 5th. In the U15 Niamh Powell of Bourton Roadrunners took 1st as did their Team.
The U13 was won by Annie Testar of Stroud AC and their Team were also 1st. In the U11 Cheltenham Harriers took the honours again but two Forest girls were well placed in 5th for Rebecca Ward and 9th for Maddie Francis. The FODAC U11 Teams were best of the day taking both 3rdand 4th.