About 500 runners completed the Forest of Dean Autumn Half on September 28th, including over 30 from Forest of Dean AC.  The course starts and finishes in Speech House field, is completely off-road, and has about twice the climb of the spring route.  The sunny, warm but humid conditions suited some and many pbs were set.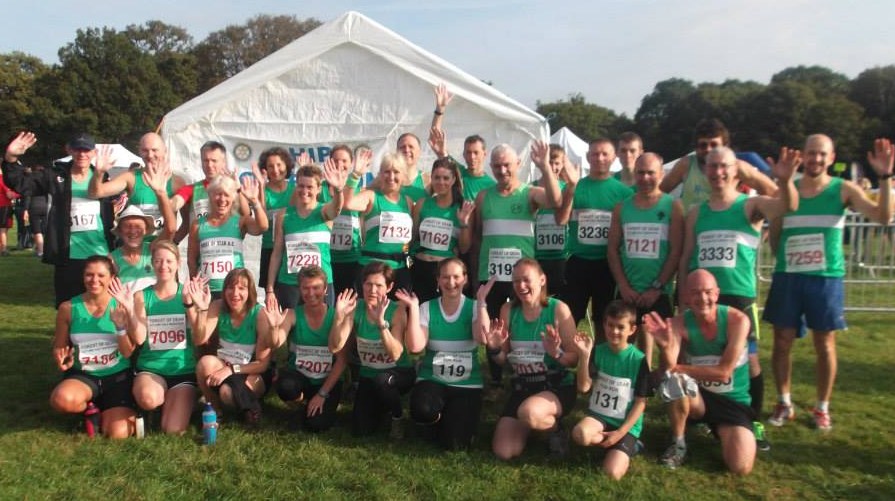 First FODAC to finish was John Russell 17th in 1:27:37 then James Dobbing, 18th in 1:28:01, followed by Dan Sandford 1:29:36 and Daren Smith 1:34:14.  First lady was Martha Hamilton 1:45:51, followed by Sue Shergold 1:48:59, and Liz Usedon 1:55:03. Nicola Hall 1:57:58 was 1st FV60 and first Forest female resident over 60.  Steve Cunliffe 1:39:30, was first Forest male resident over 60.
Other results: Julian Boon 1:36:08; Walter Leach 1:41:21; Marcus Bennetto 1:42:30; Greg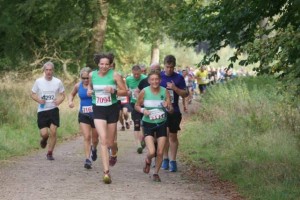 Nash 1:43:23; Rob Freeman 1:44:16; Jason Ross-Collins 1:49:11; Brian Francis 1:49:41; Chris Moore 1:49:50; Michael Marks 1:56:30; Stef Francis 1:57:58; David Jenkins 1:58:59; Jacqui Wynds 1:58:38; Val Hamilton 1:58:51; Chris Hawkins 2:00:48; Rachel Nash 2:02:11; Peter Covington-Jones 2:02:33; Ian James 2:08:49; Vanessa Pegler 2:10:11; Anna Freeman 2:10:44; Karen Barnett 2:17:42; Louise McKenzie 2:22:54; Wendy Lawrence 2:24:38; Bev James 2:24:39 and Sally Taylor 3:00:57.