Always a popular race in the Forest of Dean AC calendar, this is one of the very few events that stages races for athletes of all ages from the under 7 years to the over 70. This encourages whole families to come and run and provides a wonderful family atmosphere. This year a 57 seat coach was filled with runners and a few supporters looking forward to a day by the sea.  The weather was perfect and with the delights of the beach picnics to finish were order of the day. Over 50 FODAC club members took part with our Juniors setting some great targets to beat, with two firsts and a third.
First male FODAC runner home was  Marcus Bennetto [pictured]: 114th in 38:55.  He was followed by Jack Fleet: 119 39:01 and Leyton Fleet: 1125 39:07.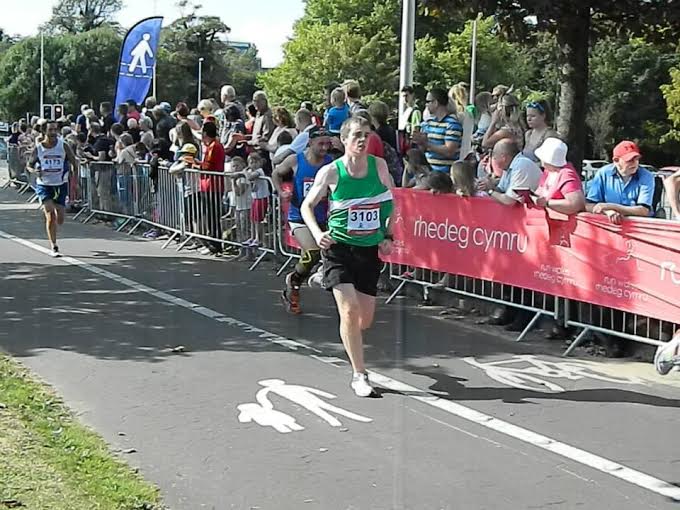 First lady was Sue Shergold 47:52, followed by Jacqui Wynds 50:29 and Emma Parsons 50:35.  Other results:  Connor Creed 41:38; Alan Robertson 44:37, Chris Moore 44:37; Ian Morgan 44:39; Richard Dennant 46:27; Nick Wellsted 46:34; Brian Francis 47:45; Neville Turner 47:52; Michael Marks 48:12; Callum Francis 50:39; Chris Hawkins 51:48; Stef Francis 51:51; Graham Bennetto 51:49; Colin Laver 52:37; Ian James 52:41; Jane Creed 53:15; Tony Pownall 53:19; Vanessa Pegler 53:35; Margaret Powles 53:59; Louise McKenzie 55:38; Sharla Fleet 57:52; Michelle Peacey 58:26; Jo Babij 58:52; Bev James 60:18; Michelle Ward 60:56; Mandy Weare 61:48; David Price 62:47; Leona Price 62:07; Jo Revill 69:13; Helen Kearsey 69:14 and Claire Lavender 71:36.