70 senior and 29 junior runners took part in this event, held at Five Acres on September 9th.  There was some close racing and many runners improved their personal bests.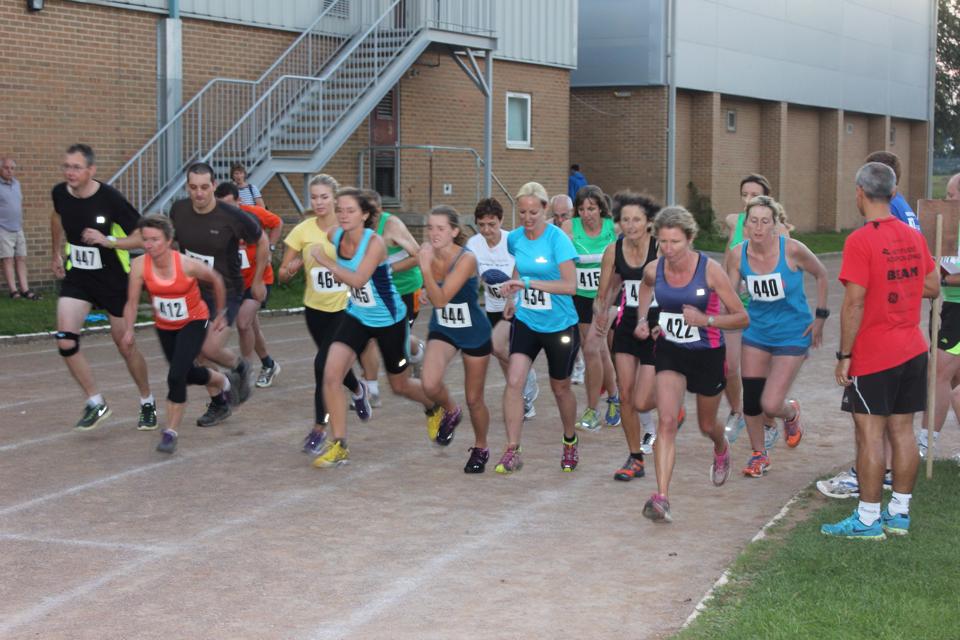 Fastest run of the night was by Chris Penny, finishing in 5:11.2, followed by Marcus Bennetto (5:19.9) and Jack Fleet (5:22.2).  Fastest lady was Niki Morgan of Chepstow Harriers in 6:14.7, followed by Martini Skjei (6:29.2) and Martha Hamilton (6:31.1).
Age category prizes went to Leyton Fleet MV40; Walter Leach MV50; Neil Grant of Chepstow Harriers MV60, Syd Wheeler Chepstow Harriers MV70; Sherryl Hall FV40; Lynne Park FV50 and Jacqui Wynds FV60.