Forest of Dean AC was well represented at the Rose Inn Relay race, fielding 18 teams of 3 runners out of a total of 96.  They also came away with 5 prizes.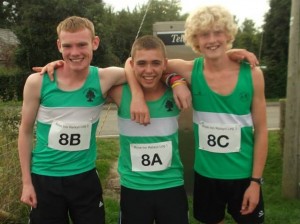 The fastest team was "FODAC Young Ones", Jack Fleet, Connor Creed and John Hamilton, who also finished 4th overall and were the fastest Junior Men's team.  Their overall time was 32:36.
Next to finish, 7th overall and 1st MV40 team, were "Wanderer's Reunited": Richard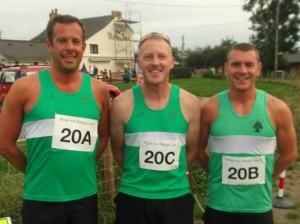 Pegler, Leyton Fleet and Chris Penny (33:02)
Other category winners were "The FOG", Alan Robertson, Chris Moore and Steve Cunliffe: 1st MV60 (37:26); "FODAC Old Deers", Jackie Green, Jacqui Wynds and Lynne Park: 1st FV55 (43:32) and  "FODAC 3 Amigos", Claire Morgan, Angela Bowkett and Sherryl Hall: 1st FV45 (44:57).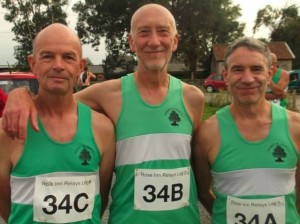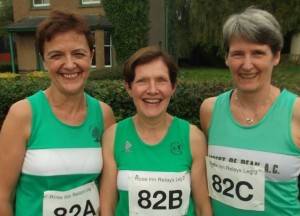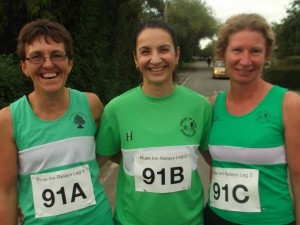 Other results: Gobi Desert Canoe Club 35:06; FODAC Flyers B 35:16; FODAC Flyers 37:36; Bangers & Nash 38:24; Hamilton Girls 41:31; FODAC Three Nations 41:50; Forest Turtles 43:10; Team Senatogen 44:41; FODAC Gladiolis 45:31; FODAC Diamond Divas 46:10; Three Times a Lady 48:39; FODAC Three Non-blondes 50:04 & FODAC Chatterboxes 54:52.