Although many runners were hoping this race would be cancelled, it went ahead with a revised course due to flooding at one end.  Not that the rest of the route was much drier.  At the same event in 2013, only 6 Forest of Dean AC runners competed, compared to 22 this year.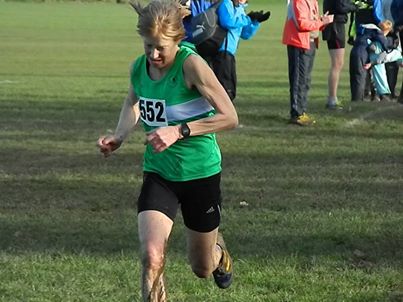 Pride of place went to Ann Nixon, finishing 10th in 29:05 in her first race for two years.  She was followed by Jackie Green 34:44; Stef Francis 35:15; Lynne Park 36:12; Jane Creed 36:39; Liz Usedon 37:20; Anna Freeman 38:12 and Wendy Lawrence 42:22.
In the men's event, Leyton Fleet was first finisher in 38:47, followed by Julian Boon 39:33; Daren Smith 39:40; Richard Peglar 40:25; Chris Penny 40:48; Dan Sandford 41:04; Simon Dimmer 42:24; Scott Berry 43:26; Richard Dennant 43:28; Ian Morgan 44:10; Chris Moore 44:21; Brian Francis 46:13; Rob Freeman 46:29 and Alan Robertson 46:36.