The annual Black Sheep Sports May Hill Massacre was held on February 2nd, this year sponsored by May Hill Brewery, with a special commemorative bottle of beer for all finishers.  This 9 mile multi-terrain run over May Hill features trails, open paths, water and plenty of mud.  11 runners representing Forest of Dean AC were amongst the field.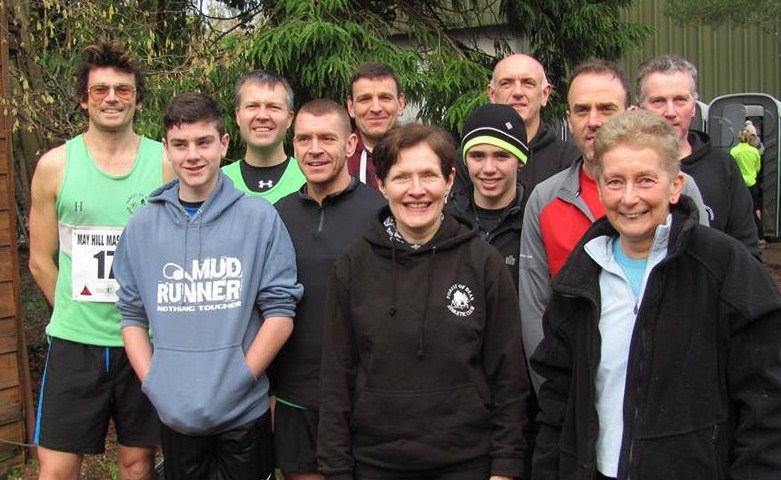 First to finish was Mark Mathews, 16th in 1:15:19, followed closely by Julian Boon 1:15:36;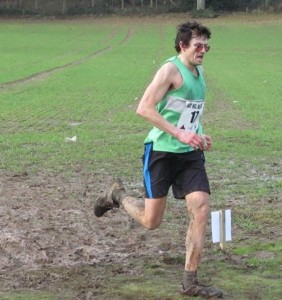 Leyton Fleet 1:16:48 and Matt Bond 1:16:52.  First female finisher was Jacqui Wynds in 1:40:10.  Results for other Forest runners were Dan Sandford 1:20:30; Martin Drew 1:27:29; Jason Ross-Collins 1:31:18; Graham James 1:33:59; Nicola Hall 1:55:33 and Liz Usedon 2:00:15.  The overall winner was Will Joyce 1:07:05 and first lady was Heather Walker 1:21:08.
In the Well-Good 4 mile race, Jack Fleet was first in 31:45 and Josh Mathews second in 33:25. There was also a category for Canicross runners.  1st home was Cath Nicoll and Paddy just ahead of Fiona Greaves.