The penultimate round of the 2013 Championship was the Stroud Half Marathon, held in windy conditions on October 27th.
12 male and 3 female members of Forest of Dean AC represented the club.  First finisher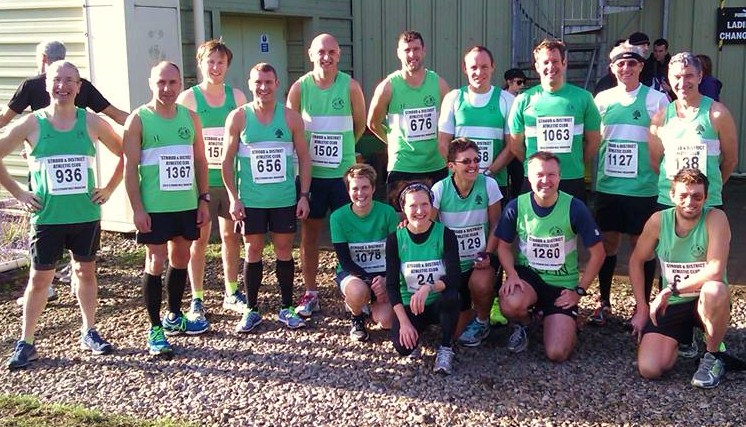 was James Dobbing, 93rd in 1:28:03, follwed closely by John Russell (94th, 1:28:06) and Darren Smith (96th, 1:28:15).  First lady was Jacqui Wynds 1:54:55; followed by Claire Morgan 2:01:20 and Liz Usedon 2:04:26.  Other finishers were Jools Boon 1:28:57; Leyton Fleet 1:30:08; Richard Powles 1:31:36; Richard Peglar 1:33:18; Scott Berry 1:36:03; Alan Robertson 1:43:38; Jason Ross-Collins 1:43:49; Roger Morgan 1:46:01; and Graham James 1:52:59.