This race was held at the Cotswold Farm Park on October 5th.  There was good turnout from Forest of Dean runners in spite of the races on the following day.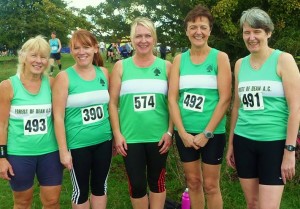 In the Senior Women's race, run over two laps of approx. 3k, Jackie Green was first to finish (33.36), followed by Lynne Park (34.44); Jane Creed (35.03); Michelle Peacey (36.41) and Wendy Lawrence (37.57).  The team was 23rd overall and 15th in the Masters.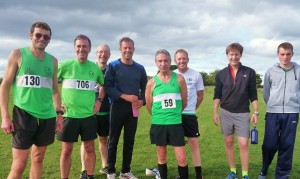 The men's race was run over 3 laps, with Freek van Arkel making a welcome return, finishing in 35.44.  James Dobbing was next (36.44), followed by Daren Smith (37.06); Julian Boon (37.46); Chris Penny (38.20); Richard Peglar (39.42); Marcus Bennetto (40.37); Simon Dimmer (40.39); Walter Leach (41.12) Ian Morgan 41.34 and Alan Robertson (44.03).  The team was 14th overall and 10th Masters.