A busy weekend started with a men's team representing the club at the County Cross-country Championships.  The team of Julian Boon, Richard Powles, Chris Penny and John Russell finished in 5th place in 46.20.
The Forest Autumn Half Marathon featured 6 Forest of Dean AC Runners.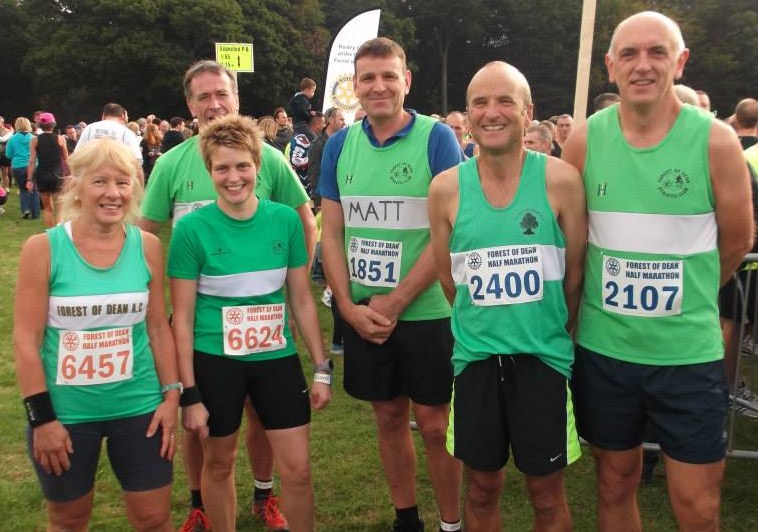 Matt Bond was first to finish in 1.38.34, followed by Walter Leach 1.41.41; Jim Storrar 1.42.59; Graham James 1.57.10 and Wendy Lawrence 2.21.25. Liz Usedon also ran but her results aren't showing as yet.  The men won the Team Prize.  In the 5k race, FODAC's Ian Morgan came first in 23.04.
Claire Morgan completed her first triathalon at Tockington, finishing in 1:26:08.
In Berlin, the men's world marathon record was set by Kenyan Wilson Kipsang in 2.03.23.
Jacqui Wynds, in her first marathon finished in a very creditable 4.38.46.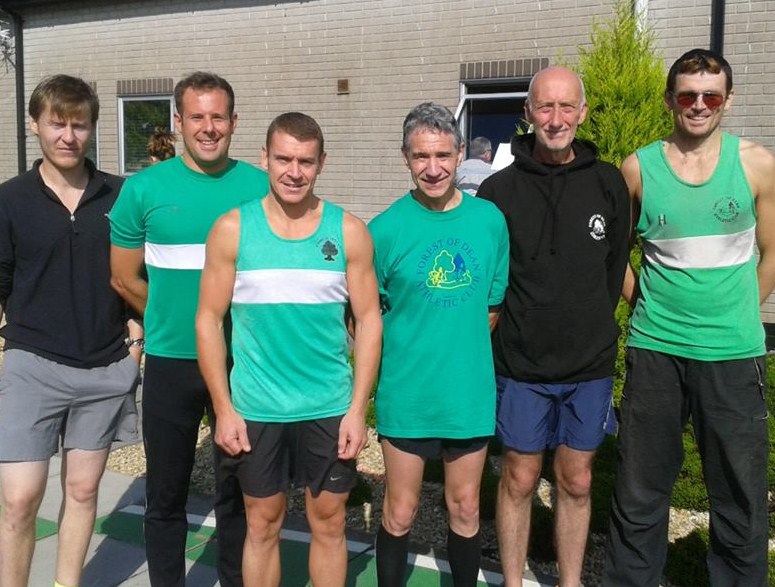 7 FODAC runners took part in Oldbury 10: the latest Club Championship race.  First of these to finish was Leyton Fleet, 22nd in 64.30, followed by Julian Boon 64.49; James Dobbing 65.24; Richard Peglar 71.08; Scott Berry 73.44, Chris Moore 74.47 and Alan Robertson 76.22.