A few members of Forest of Dean Athletic Club made the relatively short trip over the Welsh border to take part in the Race for Wildlife 10K. Victoria Baker, fresh from her victory at Devauden, took another 1st place with some excellent running. In the mens race Marcus Bennetto took 2nd place closely followed by Dave Lowthian in 3rd. Well done everyone who ran on a warm and very windy day, the last 2 miles was into a testing head wind.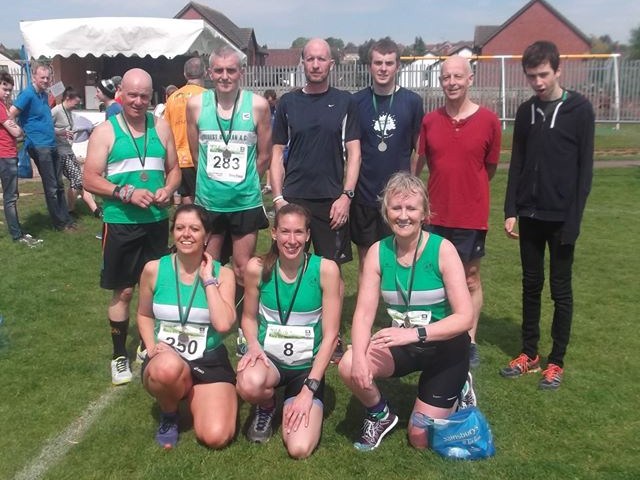 Results: Marcus Bennetto 38.25; Dave Lowthian 38.28; Victoria Baker 40.59; Oliver Rennison 44.32; Patrick Rennison 48.30; Neville Turenr 51.01; Graham Bennetto 53.51; Vanessa Pegler 56.56, Bev James 63.13.
12 FODAC runners attempted various routes and distances through the Two Tunnels under Bath: some opted to do the 'return ticket' which meant they went out and back (and back again for those doing the half marathon) in the very welcome coolness of the tunnels. Others sweltered in the heat as their return was via the hills over the top of the tunnels. There were some fantastic results for our runners, most notably Cherry Fowler, who was 3rd lady (out of 243) and 1st V40 lady in the return 10k.  In the same event, Andrew Kaye was 2nd V50 male and 24th overall out of 432 runners (Cherry was 28th overall). Chris Moore and Alan Robertson were 1st and 2nd V60 men and Helen Lipscomb was 4th lady overall in the return half. Wendy Lawrence was 1st V60 lady in the hilly 10k.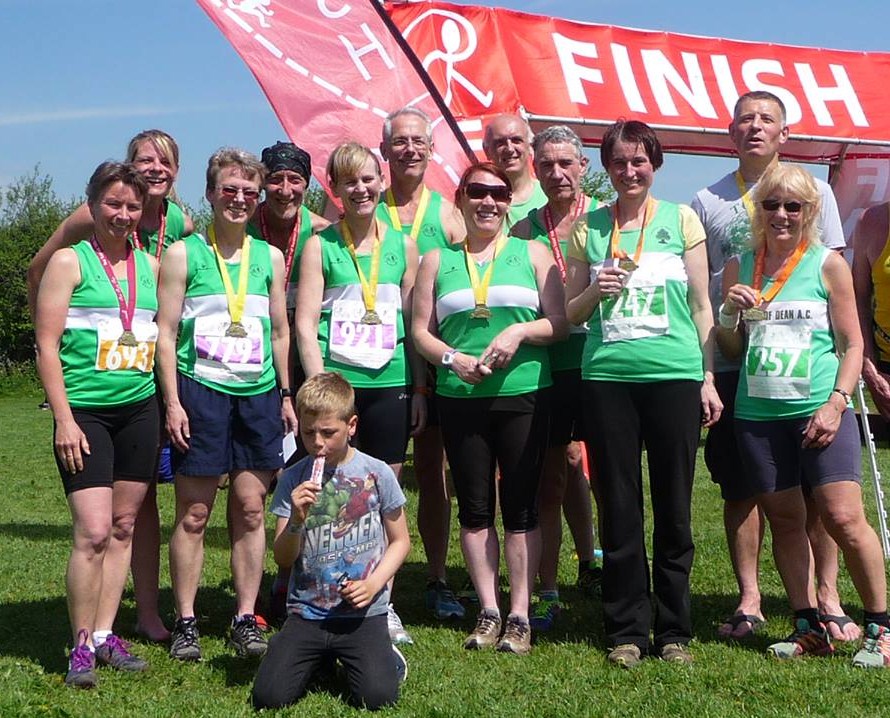 Results:  10K Andrew Kaye 43.38; Cherry Fowler 44.03; Michael Marks 48.41; Jo Edwards 58.47; Jane Creed 58.50.  Hilly 10K  Eva Goodhead 60.34; Wendy Lawrence 77.46.  Half Marathon Helen Lipscomb & Chris Moore 1.46.58; Alan Robertson 1.55.34.
Hilly Half Sue Shergold 2.05.50