Blaisdon 10K
Forest of Dean AC has taken over the staging of the Blaisdon 10k road race for the first time this year.  The race is part of Gloucester AAA's Road Race series and attracted a large entry.  FODAC still managed to field the most runners, in spite of providing the marshals and administrators.
The overall winner was Mike Smith of Bourton Roadrunners in 36.43, followed by Dave Rantell (Cheltenham & County Harriers) 37.37 & Jack Fleet (FODAC) 37.59. First lady was Shona Crombie-Hicks (Cheltenham & County Harriers) 38.54, followed by Helen Brown (FODAC) 41.17 & Stefanie Lane (Bourton Roadrunners) 42.20.  FODAC men's team of Jack, Steven Harris 38.19, Peter Woodward 38.59 & MIck Strange 41.57 were 1st Men's team.
Other FODAC times: Daren Smith 42.23; Cherry Fowler 43.06; Andrew Thorpe 43.28; Andrew Kaye 44.10; Sherryl Hall 44.52; Walter Leach 45.06; Ian Morgan 46.44; Melinda Ruck 47.09; David Jenkins 49.00; Jason Ross-Collins 49.15; Sarah Bishop 49.40; Neville Turner 50.24; Rachel Nash 51.15; Gemma Hewitt 51.33; Salli-Anne Millward-Bryant 56.43; Suzanne Peters 57.12; Jane Creed 58.24; Angela Bowkett 58.27; Victoria Simms 58.39; Leona Price 63.26; David Price 63.27; Caroline Rickards 63.30; Miriam Paris 63.30; Andrew Knott 68.09.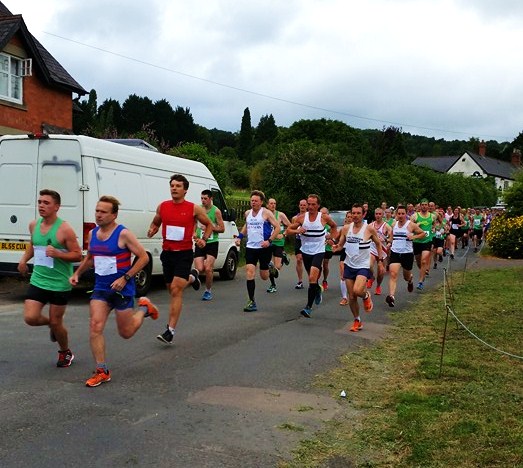 Relish Runnings Long Marathon
Forest of Dean AC runners took part in Relish Runnings Long Half Marathon: 16 miles with 1964 ft climbing in and around Bath.  Cherry Fowler was 1st FV40 with Sue Shergold one place behind.  Graham James & Debbie White also took part.  Jo Edwards ran the 10k option.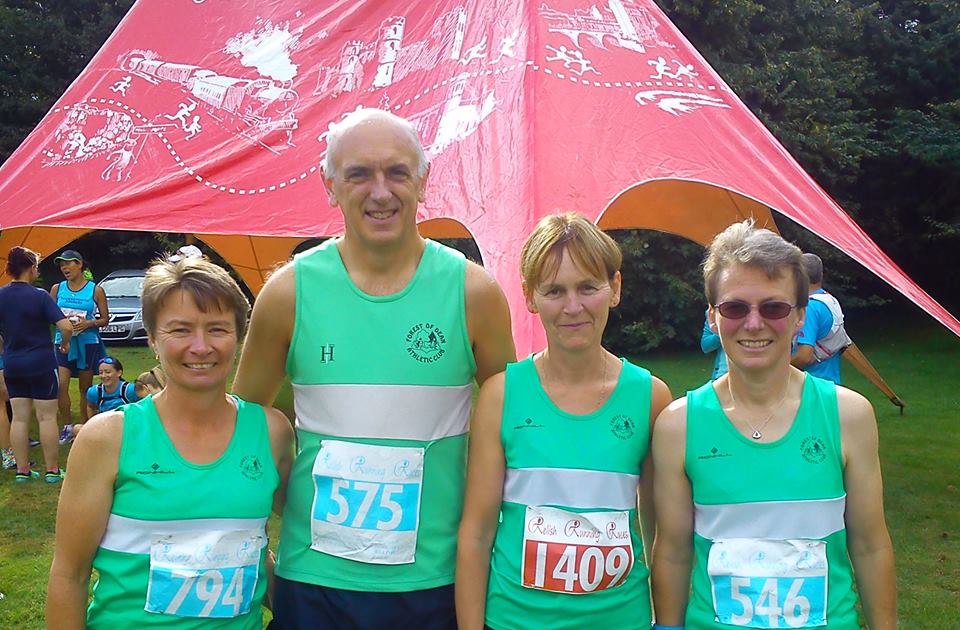 Wimbledon Common Half Marathon
Other members joined the Wombles on Wimbledon Common for their half marathon. Finishing times: Neville Turner 1.56.49; Rachel Nash 1.57.59; Gemma Hewitt 2.01.36; Vanessa Pegler 2.04.34; Claire Morgan 2.09.36; Salli-Ann Millward-Bryant 2.11.37; Caroline Rickards 2.26.50 and Sheralyn Turner 2.39.19.