Tuesday 3rd May saw the 2nd race of the 2016 Hereford 5k series.  About 25 Forest of Dean AC runners took part, with this series counting towards the Club Championship.  The weather was much kinder, being warm with only light wind, and times were significantly quicker than the first race, and many runners achieved personal bests.
The outstanding run of the night by a FODAC athlete was Jack Fleet, finishing 12th in a personal best of 17.28, just ahead of Marcus Bennetto 17.58 and Richard Pegler 18.10. First FODAC lady was Sherryl Hall 21.00, ahead of Helen Lipscomb next 21.44 and Margaret Powles 23.13.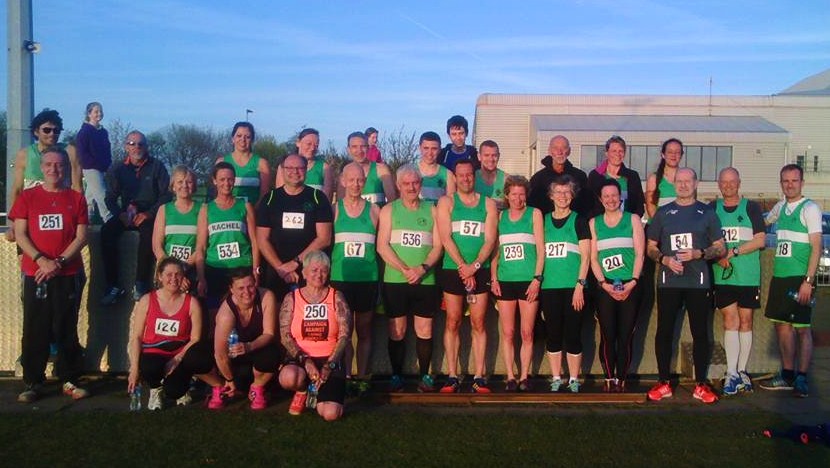 Other results: Dan Sandford 18.33; Leyton Fleet 18.40; Oliver Rennison 18.57; Julian Boon 19.10; Mike Strange 19.36; Andy Horlick 19.38; Alan Robertson 20.33; Chris Moore 20.54; Patrick Rennison 22.17; Peter Covington Jones 23.44; Graham Bennetto 24.21; Rachel Nash 24.21; Gemma Hewitt 25.28; Vanessa Pegler 25.34; Karen Barnett 25.58; Bev James 29.40 and Peter Compton 32.19.