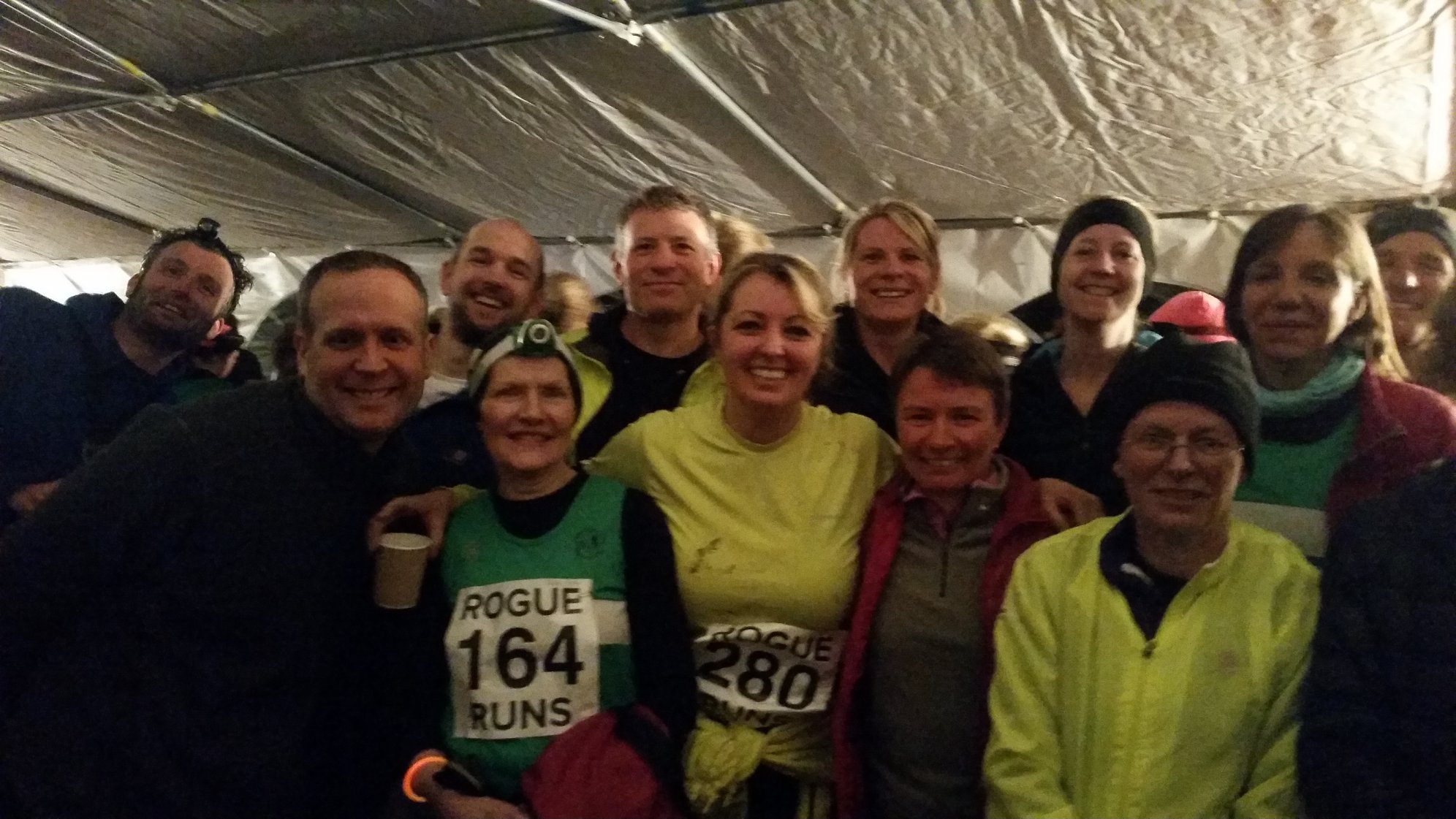 This was the last race in the excellent Rogue Runs Night Race series, this time based at Beechenhurst, in the heart of the Forest. There was a good club turnout of 25 runners, out of a total of 200 starters – a few of the usual suspects, but also great to see some new faces 'graduating' from the 0-5K and 5-10K groups.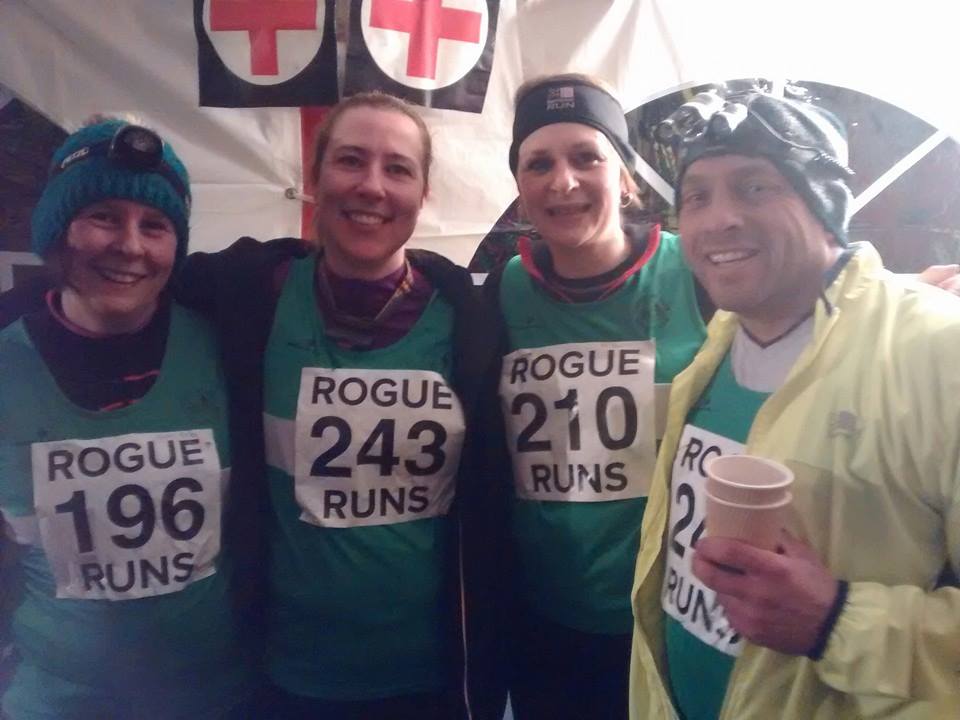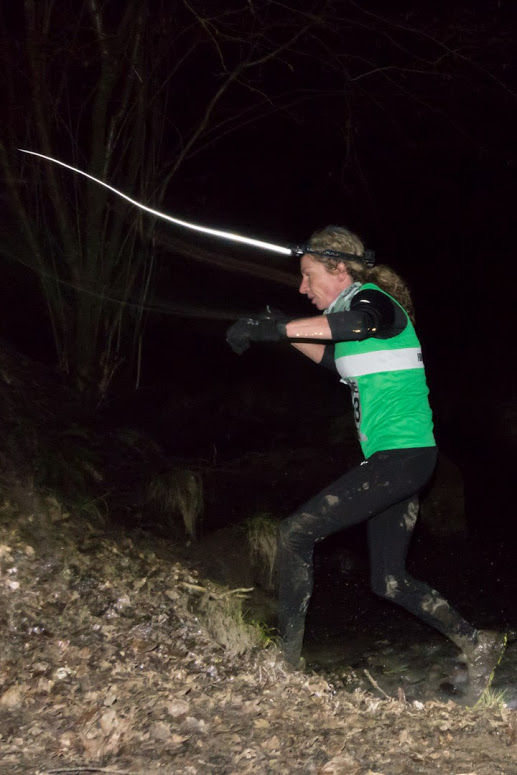 It was a clear, frosty, moonlit night – the 5 mile course was the usual mix of forest trails, muddy paths, deep puddles,  steep hills and stream crossings –  they even had a section of tarmac, to make the road runner feel at home!  Not forgetting a great selection of cakes as well..
The FODAC team had some good results: Dan Sandford came in third overall. The 'Golden Oldies' Chris Moore and Jacqui Wynds won the MV60 and FV60 categories.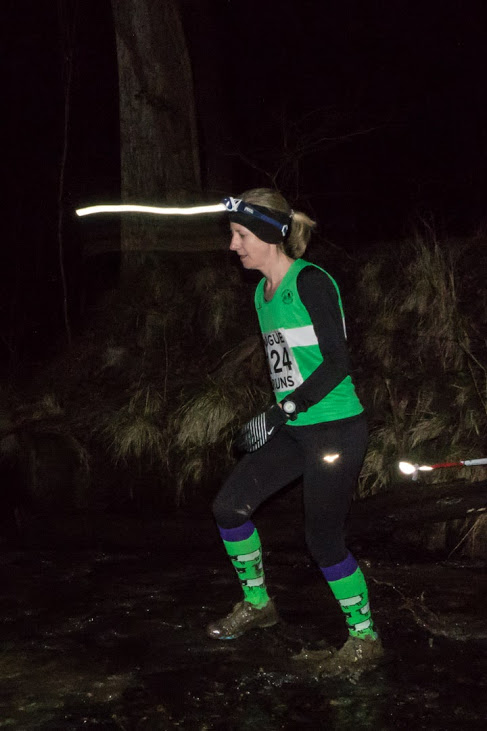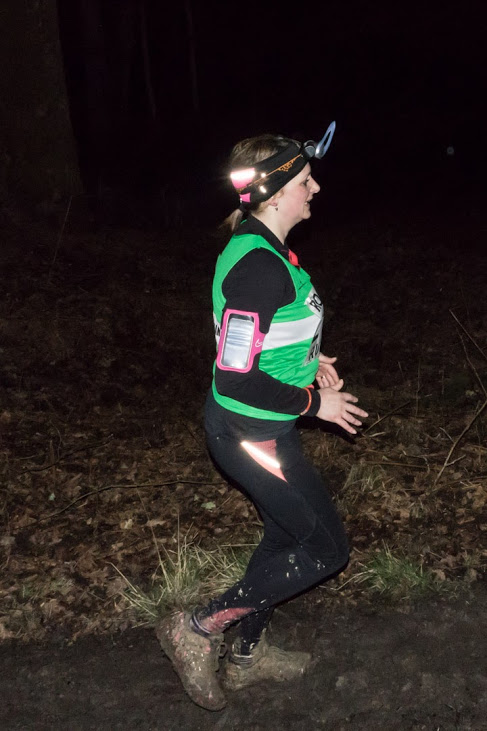 Full FODAC results:
| | | | | | |
| --- | --- | --- | --- | --- | --- |
| Pos | Name | | Cat | Time | Cat pos |
| 3 | Dan | SANDFORD | MV40 | 00:38:06 | 2 |
| 10 | Andy | HORLICK | MV40 | 00:41:26 | 4 |
| 19 | Richard | POWLES | MV40 | 00:42:36 | 7 |
| 48 | Helen | LIPSCOMB | F | 00:46:59 | 5 |
| 49 | Jim | STORRAR | MV50 | 00:46:59 | 2 |
| 50 | Chris | MOURE | MV60+ | 00:47:00 | 1 |
| 58 | Graham | JAMES | MV50 | 00:48:25 | 3 |
| 59 | Sherryl | HALL | FV40 | 00:48:35 | 3 |
| 63 | Brian | FRANCIS | MV50 | 00:48:53 | 6 |
| 73 | David | JENKINS | M | 00:50:20 | 63 |
| 83 | Cherry | FOWLER | FV40 | 00:51:34 | 6 |
| 84 | Sue | SHERGOLD | FV40 | 00:51:41 | 7 |
| 85 | Andrew | KAYE | MV50 | 00:51:41 | 8 |
| 101 | Jo | EDWARDS | FV40 | 00:53:57 | 9 |
| 135 | Peter | SHORT | MV60+ | 01:00:46 | 2 |
| 136 | Stefanie | FRANCIS | FV50 | 01:00:53 | 6 |
| 138 | Anna | FREEMAN | FV40 | 01:00:55 | 12 |
| 151 | Tom | BELL | M | 01:03:31 | 108 |
| 152 | Jacqui | WYNDS | FV60+ | 01:04:38 | 1 |
| 164 | David | PRICE | MV40 | 01:07:05 | 43 |
| 165 | Sheralyn | TURNER | FV40 | 01:07:47 | 21 |
| 166 | Nev | TURNER | MV50 | 01:07:47 | 24 |
| 176 | Martyn | WALISY | MV40 | 01:14:23 | 44 |
| 178 | Sarah | AYLING | FV40 | 01:14:37 | 27 |
| 179 | Elisa | MAINWARING | FV40 | 01:14:47 | 28 |