A really busy weekend with a number of events.
GWENT LEAGUE FEB 13TH
This was the 3rd leg of this year's season with the deciding run at Brecon in March, so all to play for with both the men's and ladies teams doing well [ sorry results not out yet] Despite the cold and wet FODAC had a good number of runners out at the event at Monmouth showground.
DURSLEY DOZEN – Feb 14th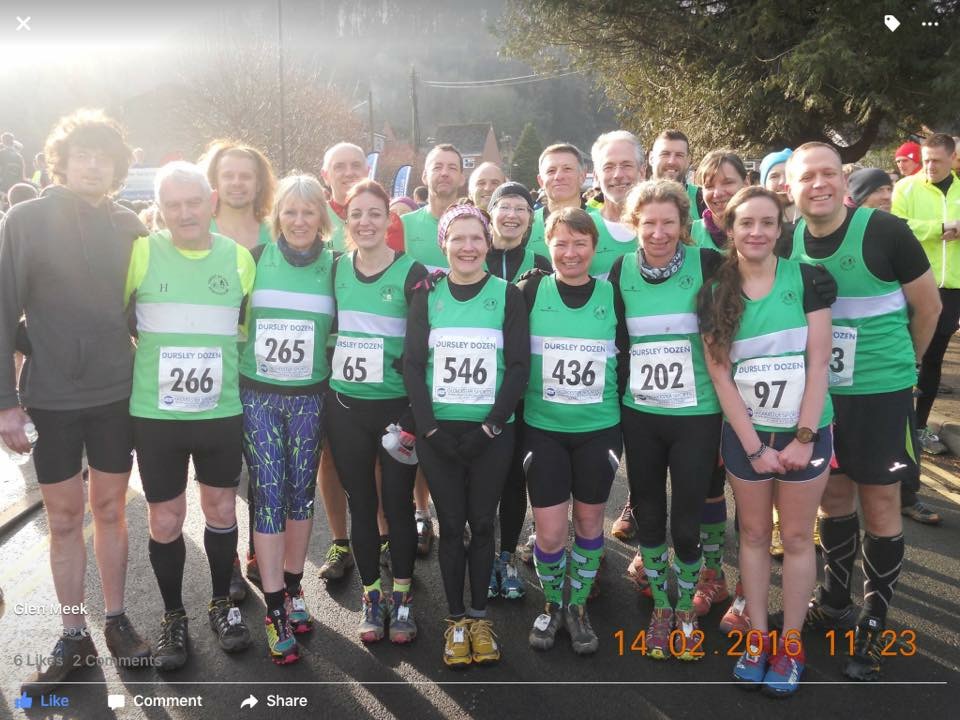 A popular race with the club made even more so by it being part of the club championship. A total of 446 athletes finished and 29 FODAC runners took part in this 12 mile tough trail race from Dursley around Stinchcombe Woods. This includes plenty of mud and some steep hills with, thanks to the lovely clear day, some incredible views. The toughness of the race is borne out by one of the final ascents to Stinchcombe golf course which is only accessible by pulling yourself up on ropes.
The club came away with a number of prizes. Helen Brown was 3rd lady in 1.38.49. Helen Lipscomb was 1st LV35 and Jacqui Wynds was 1st LV60. Both the male and female veterans teams took first prize, the teams comprised of Dan Sanford, Leyton Fleet, John Russell, Hubert Ashley Towell. The ladies were Helen Brown, Helen Lipscomb, Sherryl Hall and Sue Shergold.
Muddy Woody – Feb 14th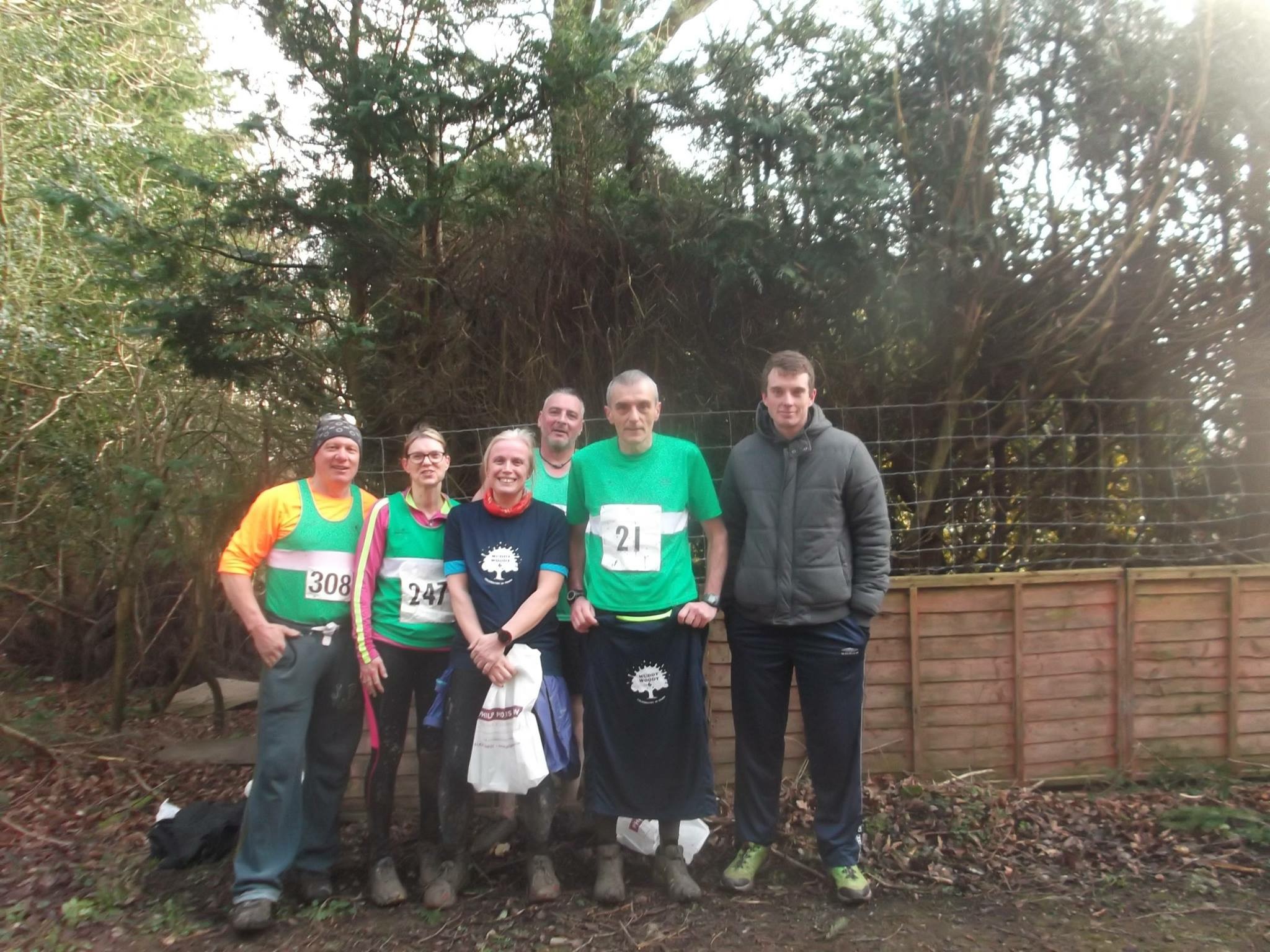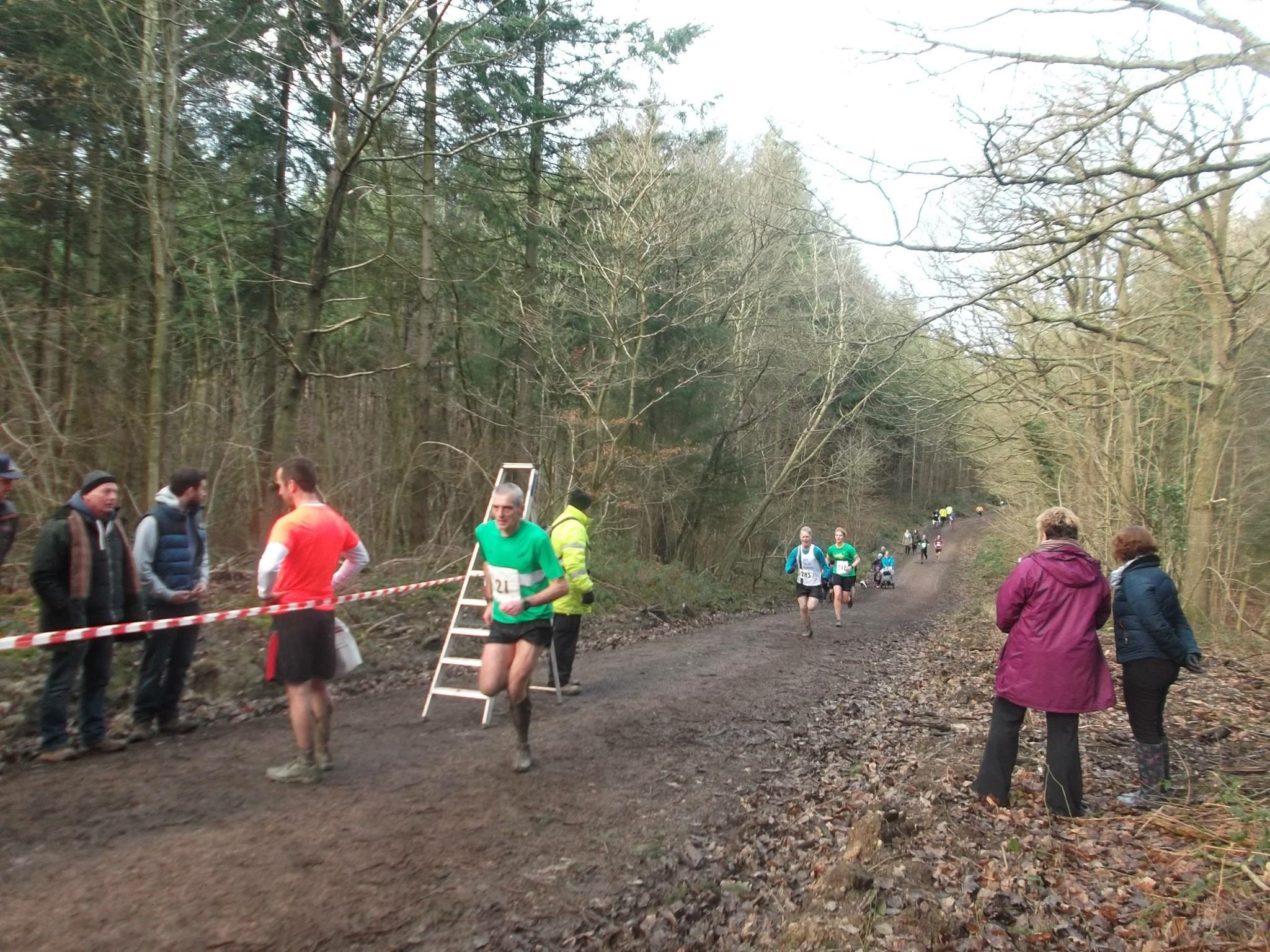 Another very popular race hosted by Wye Valley Runners. As given away by the name a very muddy 10k through Haugh Woods near Fownhope another race with plenty of steep slippery hills. 291 runners took part with a select team from FODAC. The overall winner was Elliot Taylor of Hereford Couriers in 43.05. First Forest runner was Marcus Bennetto in 50.05.
SKYLINE 10K – Feb 14th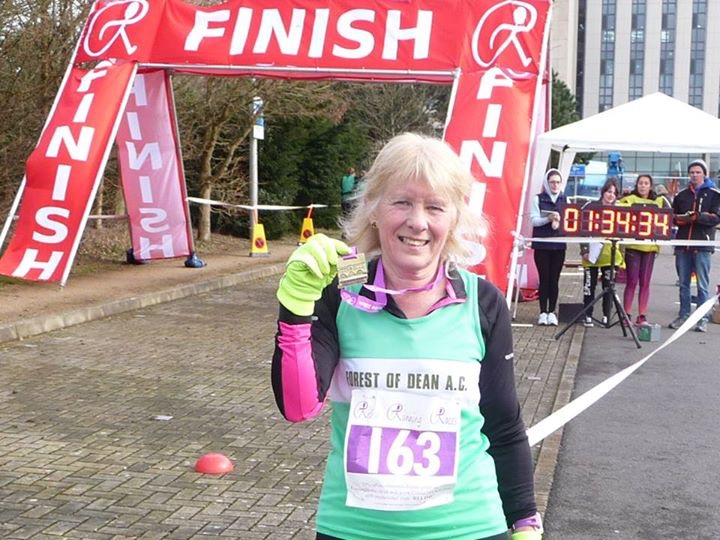 Relish Running held the last in the series of four Skyline 10k races. All of which are run around the hills and woods of Bath. In the theme of these weekend's races another one with mud and hills. FODAC runner Wendy Lawrence once again took the 1st LV60 prize