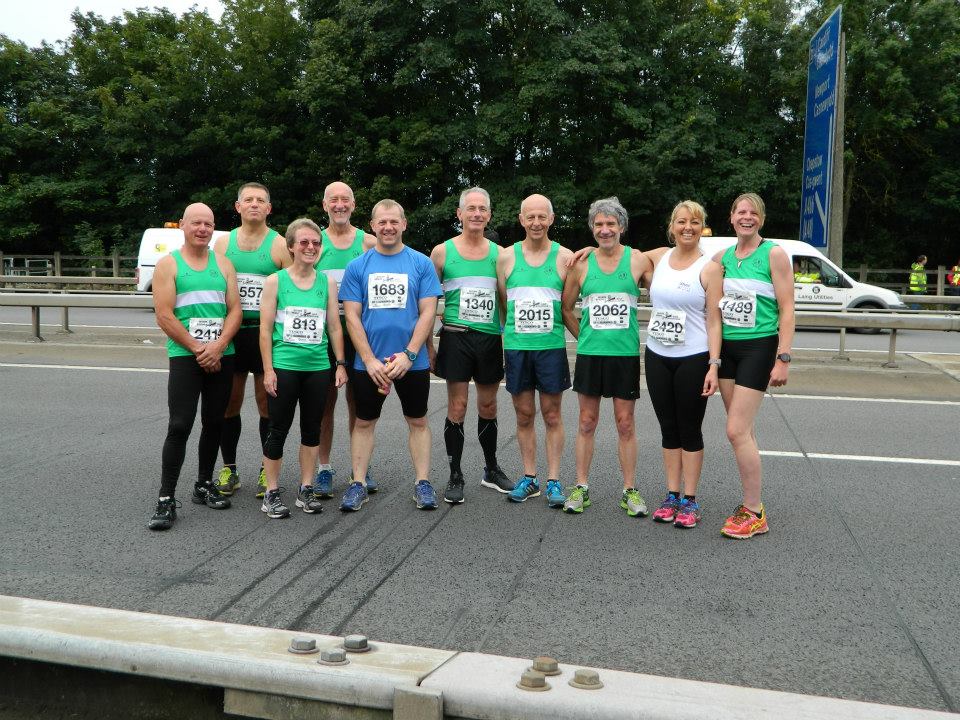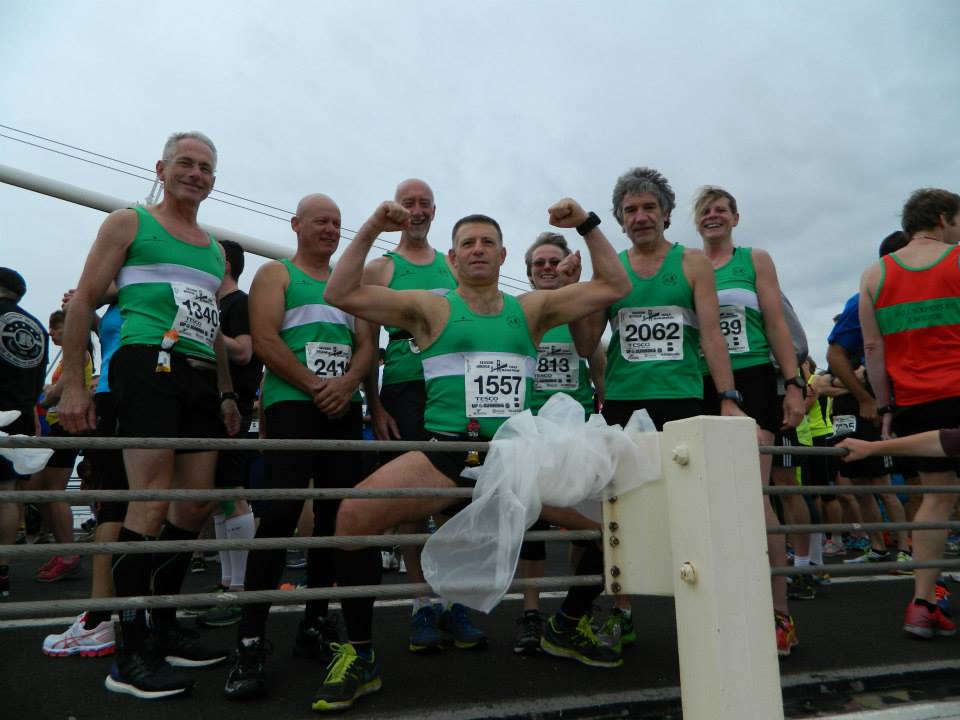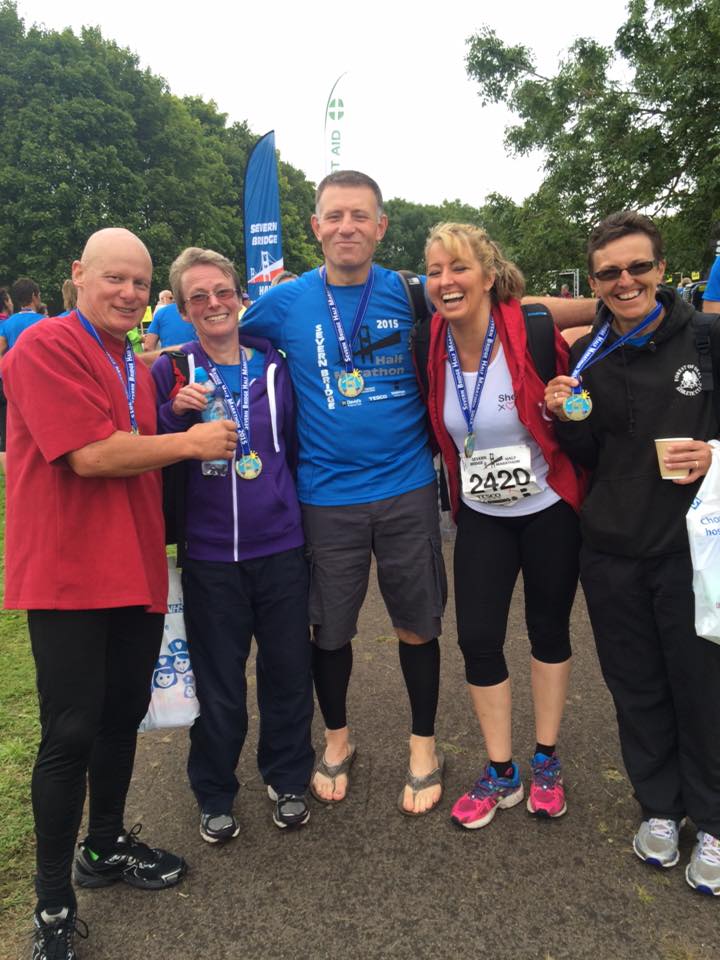 The big event of the bank holiday weekend was undoubtedly the second Severn Bridge Half Marathon.
The Severn Bridge Half Marathon returns after a very successful first year in 2014. The race was voted BEST NEW RACE in the Runners World Personal Best awards.
The event starts on the Western (Chepstow) end of the Severn Bridge and after the crossing heads towards Thornbury before meandering along scenic and pleasantly undulating country lanes and returning to the bridge.
There was another great turn out by FODAC with 24 runners taking part in total. Leading the pack for the men was Darren Smith (1:30:11), Greg Nash (1:36:48), Chris Moore (1:43:30), Andrew Kaye (1:44:14), Alan Robertson (1:45:51), Patrick Rennison (1:46:02), David Jenkins (1:49:30), Michael Marks (1:50:06), Neville Turner (1:58:25), Peter Covington-Jones (1:59:49), Andy Breeze (1:59:52), Andy George (2:07:19) and Andrew Morgan (2:12:36).
The leading light for the ladies was Cherry Fowler (1:37:53), Helen Lipscomb (1:43:23), Kate Burke (1:56:02), Rachel Nash (1:57:25), Jo Edwards (1:57:45), Vicki Hewlett (1:59:17), Gemma Hewitt (1:59:48)' Claire Morgan (2:01:28), Becky Breeze (2:07:51), Sheralyn Turner (2:28:37) and Debbie White (2:30:24).