The final race of the 2015 series saw 27 Forest of Dean AC runners amongst the 176 starters.  The winner was Abed Teweldebrhan of Newport Harriers in 20.22.  First lady was Emma Wookey of Lliswerry Runners in 23.01.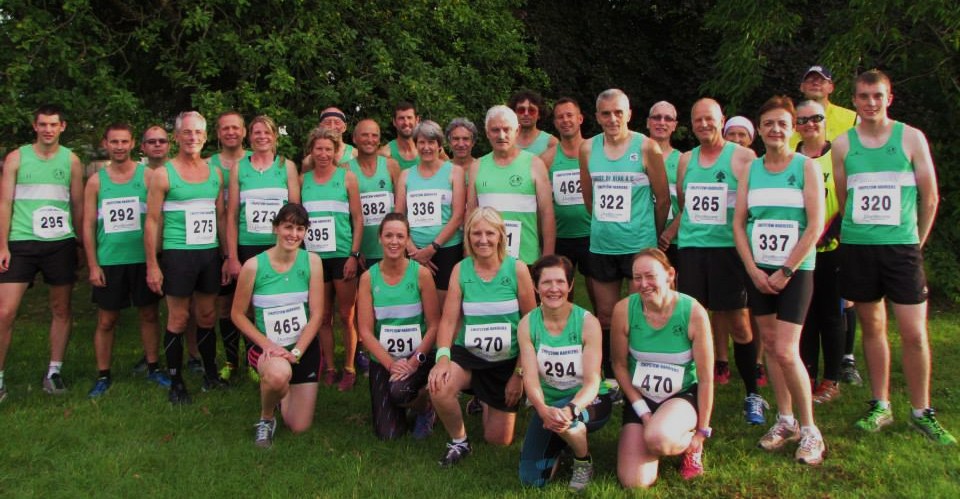 Peter Woodward was the first FODAC man to finish, 13th overall in 22.30: the fastest time by a FODAC man this year.  First FODAC lady, and third lady overall also in the fastest FODAC time this year, was Helen Brown in 24.13.
Other times: Marcus Bennetto 23.52; Richard Pegler 24.34; Daren Smith 24.40; Julian Boon 24.48; Greg Nash 26.17; Scott Berry 27.02; Alan Robertson 27.06;Jim Storrar 28.00; Sherryl Hall 28.07; Helen Lipscomb 28.41; Chris Moore 26.42; David Jenkins 29.51; Peter Covington-Jones 30.21; Ian James 31.20; Lynne Park 31.22; Jacqui Wynds 31.25; Jackie Green 31.54; Karen Barnett 32.34; Graham Bennetto 32.51; Andrew Kaye 35.39; Rachel Nash 35.40; Bev James 35.41; David Price 36.10; Leona Price 36.20 and guided runner Lisa Metcalf-Woodward 48.54.