DEVIL'S CHIMNEY 10K – JULY 25TH
Cheltenham's Almost Athletes 10k run from Leckhampton is a tough uphill race taking athletes to the Devil's Chimney with stunning views over the Cotswolds. The winner was Felix McGrath of Westbury AC in 35.25. Three FODAC runners took part, the first man home was Mark Matthews in 43.41, followed by Graham James in 50.14 and David Price in 1.03.25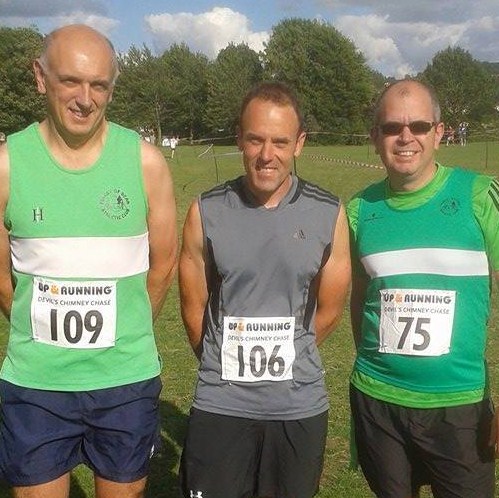 Pictured – Graham/Mark/David
MAGOR MARSH – JULY 26TH
This annual event organised by Chepstow Harriers this year also incorporated the British Masters Athletic Federation 10K championship.  This brought veteran runners from across the country to compete ranging in age from 35 – 80 years . A field of 214 runners took to the lanes around Undy and Redwick in the rain but there still were some fast times.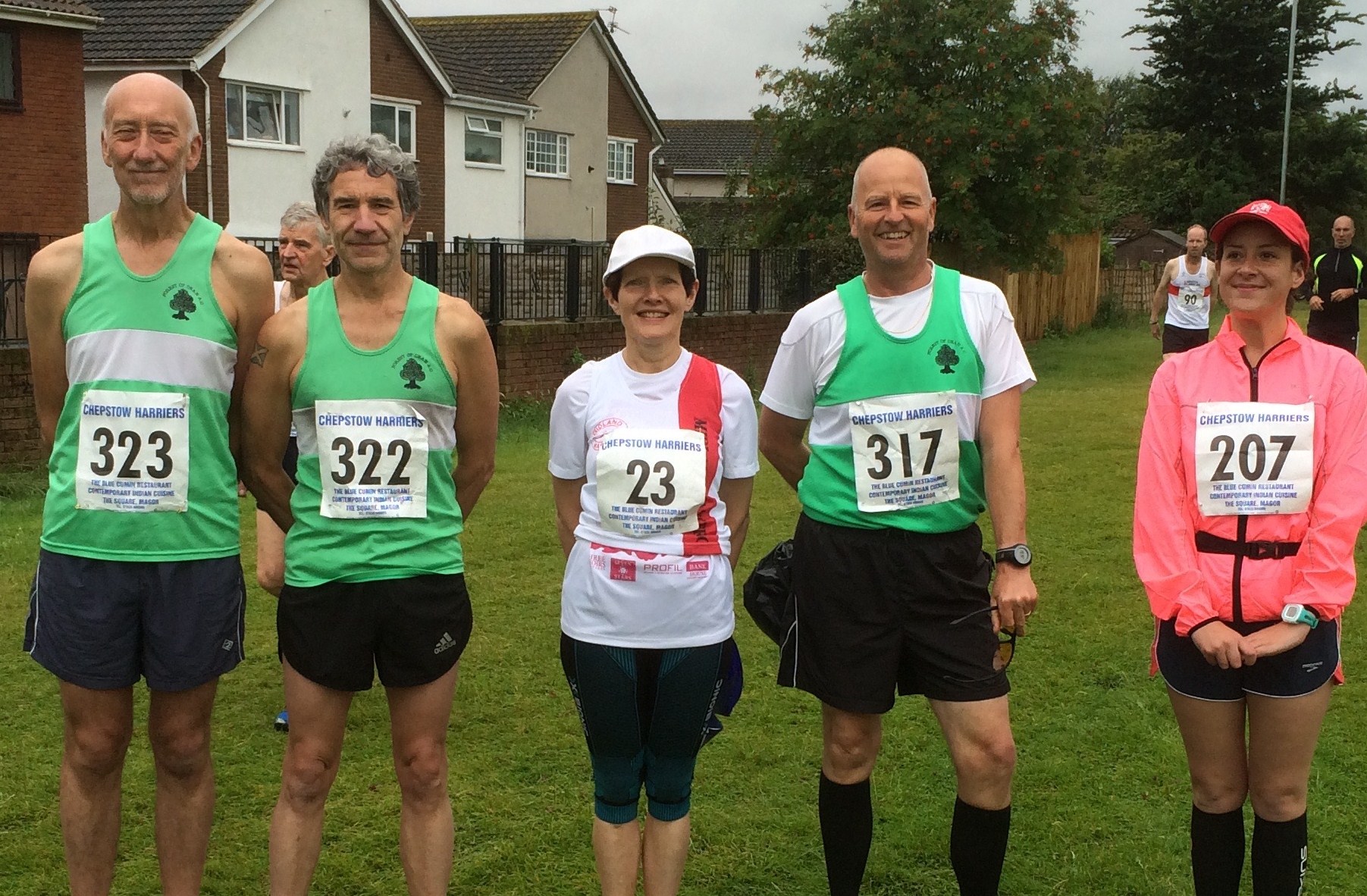 Pictured – Chris/Alan/Jacqui/Peter/Gemma
The winner was Colin Snook of Cornwall AC who finished in 32.45. A number of Forest runners took part with Jacqui Wynds running in the Master's competition. First FODAC runner was Alan Robertson in 44.21 – Chris Moore followed in 46.02, Peter Short 50.21 – Jacqui Wynds 50.32 – Gemma Hewitt 51.27 – Peter Covington-Jones 51.33.
The Master's had a separate prize giving and Jacqui Wynds won a silver medal as 2nd LV60 and Syd Wheeler of Chepstow Harriers also took silver in the MV75.
MONMOUTH AQUATHON/ 12K CHALLENGE – JULY 26TH
As part of the Aquathon there is also a 12k challenge run. For the second year it was won by FODAC runner Dan Sanford in a time of 51.14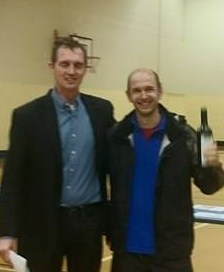 As yet the full results have not been posted