Forest of Dean Athletics Club held two championship races over the weekend with over 40 runners competing in one or both of them.
DARRENS DASH – JUNE 6TH
Wye Valley Runners held their 10th Darrens Dash a 5.6 mile fell race, which starts and finishes in the village of Longtown. Runners went from the village and climbed through farmland and open country to gain Hatterall ridge, the border between England and Wales They then crossed into Wales and started a steady climb to the route's summit, there was then a swift descent along Offa's Dyke Path As one of the FODAC's nominated club championship races there was a good turnout. Additionally there were also races for the Juniors and Cani's.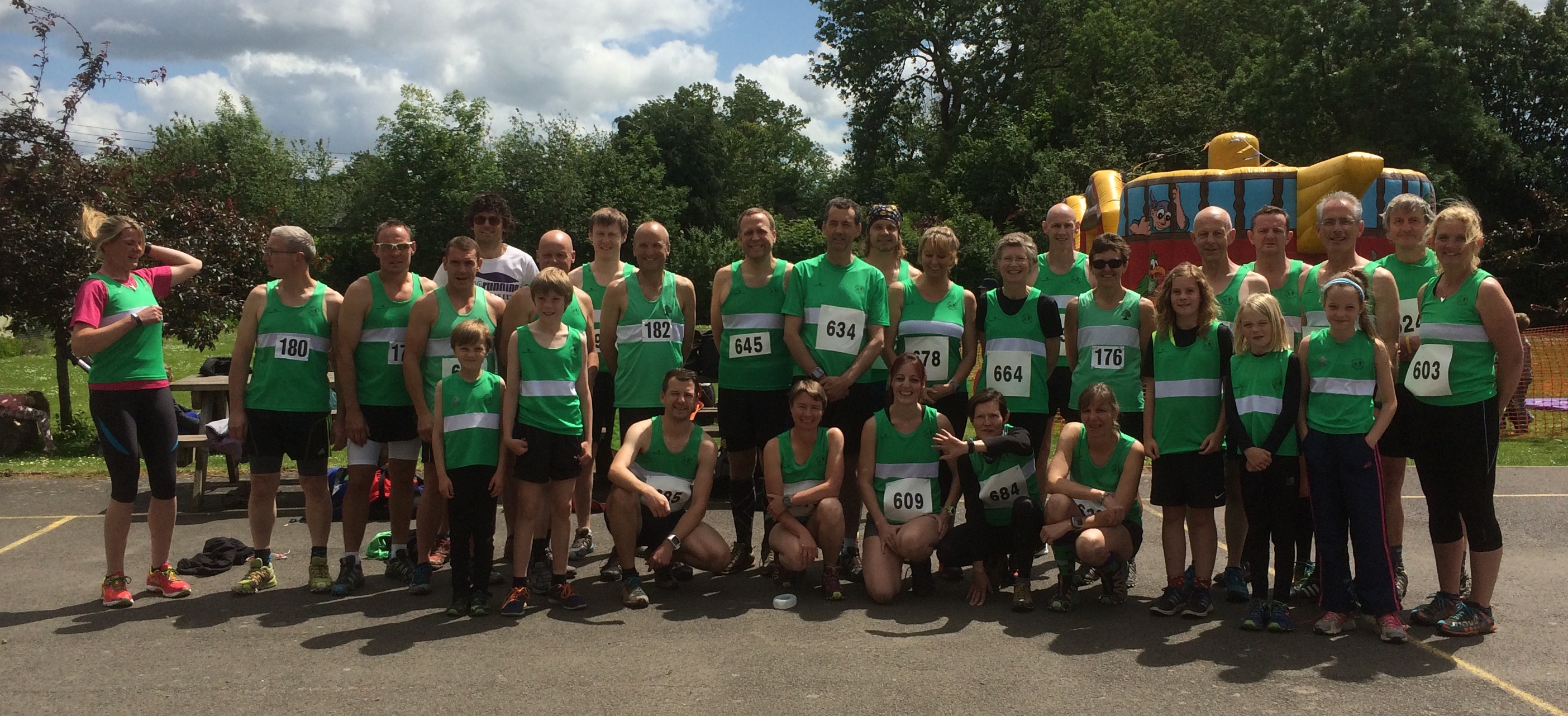 Four of the Juniors took home prizes: Izzy Babij, Chloe Morgan, Cameron Francis and Oliver Rennison. Of the Seniors Sue Shergold was the prize winner taking 1st LV40.   Dan Sandford was first FODAC man home.
The FOD Canicross also won their class, this was Frances Evans and Simon Downs.
Senior results:  Dan Sandford 12th 47.03; Leyton Fleet 48.41; Richard Powles 49.14; Julian Boon 49.34; Daren Smith 50.02; James Dobbing 51.43; Mark Channer 54.29; Ian Morgan 54.51; Andrew Kaye 56.47; Sue Shergold 57.05; Richard Dennant 57.14; Brian Francis 58.14; Jim Storrar 58.59; Patrick rennison 60.32; Neville Turner 61.31; Tony Pownall 62.07; Helen Lipscomb 63.11; Margaret Powles 63.46; Roy King 64.35; David Jenkins 65.32; Stef Francis 67.33; Jacqui Wynds 68.19; Claire Morgan 70.12; Jo Babij 77.50 and Sheralyn Turner 82.06.
MAGIC ROUNDABOUT – JUNE 7TH
This time the venue was the Brecon Beacons and the popular Hay Hotfooters Magic Roundabout. This is a 10k run from the Roundabout and provides some spectacular views. Yet again a great turnout from the club. First FODAC man home was Peter Woodward and first lady was Sherryl Hall.  The team of Peter, Leyton Fleet and Dan Sandford were 1st male team.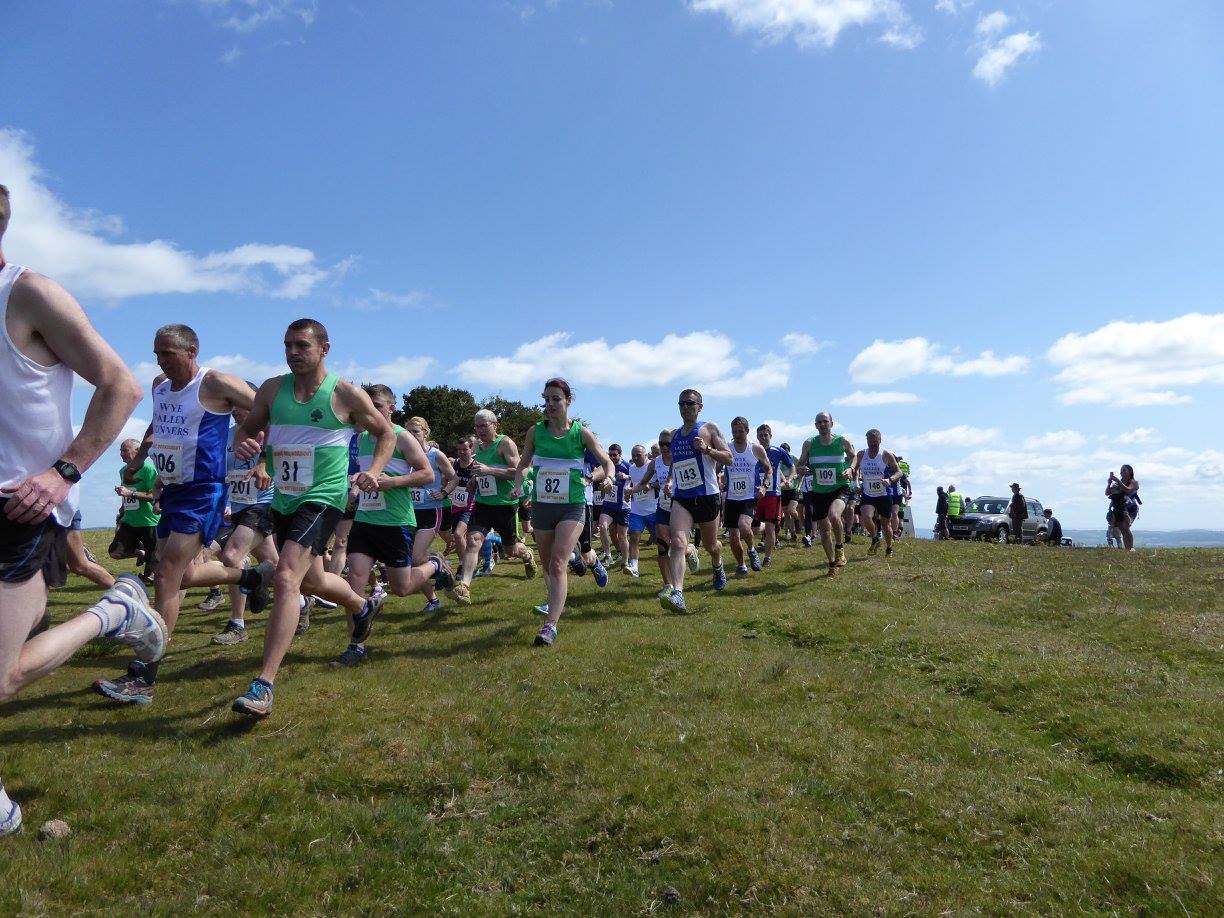 Results:  Peter Woodward 7th 42.07; Leyton Fleet 8th 42.16; Dan Sandford 9th 42.22; Daren Smith 44.54; Marcus Bennetto 45.08; Jack Fleet 45.51; Julian Boon 46.59; Mark Channer 48.33; Alan Robertson 49.58; Chris Moore 51.02; Sherryl Hall 51.16; Ivan Woodward 54.49; Michael Marks 55.08; Helen Lipscomb 55.43; Neville Turner 56.09; Graham Bennetto 58.40; Kate Burke58.48; Ian James 59.17; Stef Francis 59.19; Rachel Nash 62.23; Chris Hawkins 62.24; David Jenkins 66.48; Jo Babij 69.26; Bev James 72.02.
WORCESTER 10K – June 7th
Eva Goodhead and Wendy Lawrence did their best to avoid the hills and went to Worcester for the 10k race. This started on the river bank near the cathedral, crossed the river, then followed the riverbank up to the footbridge, back along the river bank to the start, then do it all again. A lovely morning and a lovely run. Wendy knocked 2 minutes of her time from the previous week, finishing in one hour, 18 seconds. Eva meanwhile finished in 55.46, which is a minute faster than her previous best time for 10k.