The weather was no where near as friendly as for the first race in the series.  It was raining heavily as we approached Hereford, but BBC Weather said there would be a break between 7pm & 8pm: the period of the race.  We could see the back-edge of the cloud ahead of us, with blue sky behind: surely the forecast couldn't be right?  By the time we arrived, the sky was blue and the sun shining. There was a breeze but conditions were much better than we'd expected.
21 FODAC runners took part in a field of 79 with Dan Sandford the first to finish: 12th in 18.13.  Tori Baker was first lady in 19.33.  Other times: Marcus Bennetto 18.30; James Dobbing 18.34; Dave Lowthian 19.24; Oliver Rennison 20.05; Greg Nash 20.19; Julian Boon 20.23; Rob Freeman 20.51; Alan Robertson 20.57; Sherryl Hall 20.58; Andrew Kaye 21.13; Chris Moore 21.50; Brian Francis 22.16; Wayne Stewart 22.50; Patrick Rennison 22.51; Rachel Nash 24.19; Lynne Park 24.40; David Jenkins 25.08; Graham Bennetto 28.87 and Vanessa Pegler 27.08.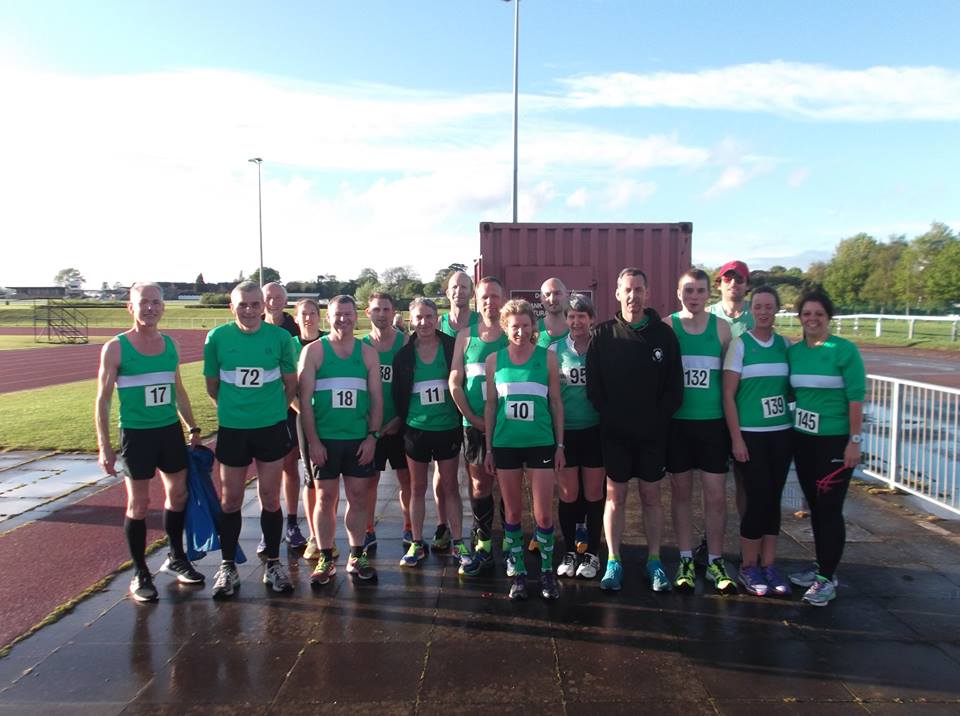 The race had just finished and the dark clouds started to roll back.  It started to rain as we drove home.  We must have done something right.