Forest of Dean AC's original "Running Bunny" is working on getting his title back.  After his completion of the Brighton Marathon, Julian Boon added an "ultra" to his CV.  NOt any old ultra either: but one covering the Malvern Hills, twice.  52 miles and 2000m of climbing, finishing 17th in 10h 56m 10s.
A group of FODAC runners took part in Rogue Run's Bluebell Blunder: a multi-terrain 10k race in the Wye Valley.  First of these to finish was Dan Sandford: 4th in 46.28, continuing his recent good form.  Jacqui Wynds collected another FV60 1st prize, finishing in 67.35.  Other results: James Dobbing 49.00; Neville Turner 63.55; Colin Laver 68.09 and Sheralyn Turner 85.12.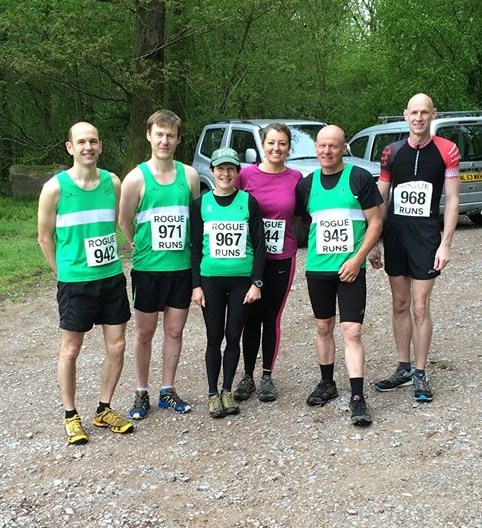 Although not a Championship race, a good number of FODAC runners took part in the Devauden 10k.  Mark Mathews 44.46 was first of these to finish, followed by son Josh 47.17 and first junior man.  Other times:  Ian Morgan 48.46; Andrew Kaye50.45; Richard Dennant 52.02; Chris Moore 52.42; Peter Short 53.17; Ivan Woodward 55.05; Peter Covington-Jones 55.12; Roy King 57.00; Andy Jones 58.28; Graham Bennetto 59.42; Kate Burke 59.58 & Jo Babij 67.49.