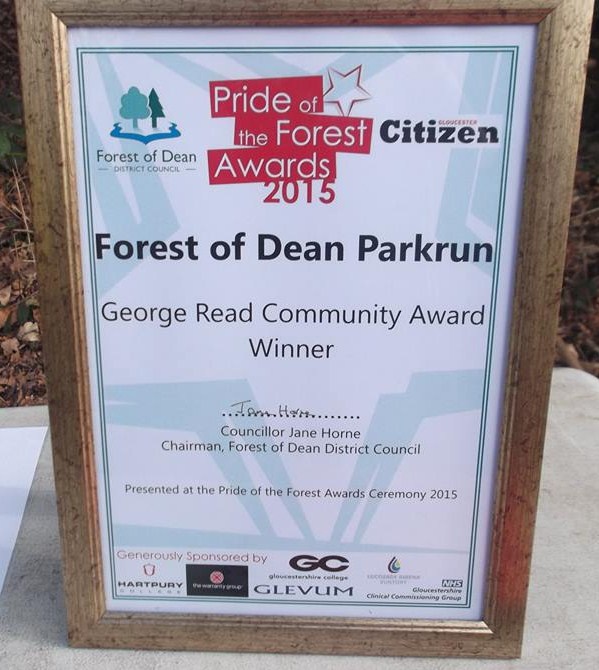 The weekend started with the Coleford parkrun winning the FODDC / Citizen "Pride of the Forest 2015" George Read Community Award.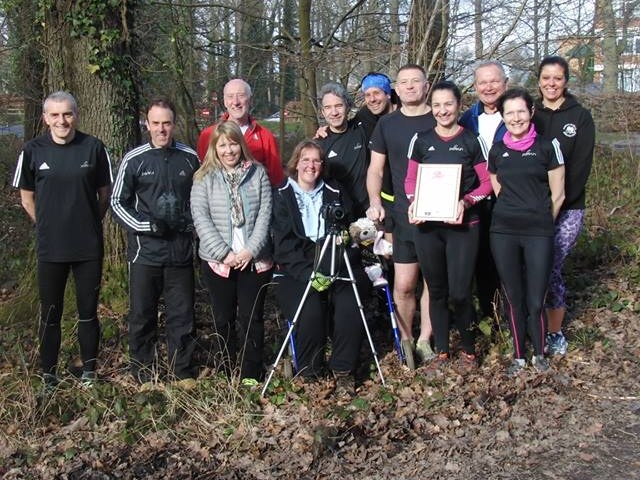 On Saturday afternoon, 3 runners from Forest of Dean AC took part in the Gloucester AAA short-course cross-country championship at Plock Court, Gloucester.  First of these to finish was Sherryl Hall, 14th overall in 17:37, making her first lady finisher and FV45 champion.  Chris Moore was one place and 7s behind, winning the MV60 category with Alan Robertson a further 30s behind, and runner-up in the MV60 category.
Further afield, club coach Walter Leach took part in the "Hot Chocolate Pre-London  Half Marathon", at Dorney Lake, Windsor, finishing in 1:38:16.
One Sunday, Hubert Ashley-Towell was 1st overall and 1st MV40 in the Pendock Spring Chicken 5k race in a time of 19:51.  In the 10k race, Graham Bennetto was the first FODAC runner to finish, in 55:46, followed by Eva Goodhead 60:27 and Wendy Lawrence 63:37.