A busy weekend for Forest of Dean Runners began on Saturday with 117 people completing the weekly parkrun at Five Acres, Coleford.  These included the latest group from the 0 – 5k coaching series, which aims to help new runners .  Lead by coaches from Forest of Dean AC, the next session begins at Five Acres at 6:30pm on March 9th.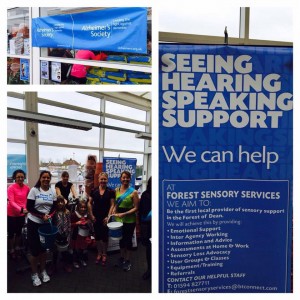 Some of the parkrunners then moved to Tescos in Lydney to ride static bikes in aid of Forest Sensory Services, the charity Vanessa Pegler is supporting in the London Marathon.
In the afternoon, two teams from FODAC were crowned County Champions in the County Road Relays, with Chris Penny, Dave Lowthian, Richard Pegler and Leyton Fleet winning the MV40 class and Graham Bennetto, Ian James, and Tony Pownall the MV50 class.  Elsewhere, Mark Mathews and Julian Boon took part in a fell race from the Pandy Inn.  Mark finished a few seconds ahead of Jools, 13th and 15th respectively out of 74, with Jools 1st MV45.
Next morning, two groups of runners took part in half marathons: Bath and Newport.  6 FODAC runners took part in the Bath Half with Leyton Fleet finishing first of these in 1.27.27.  Other times: Greg Nash 1.38.10; Rachel Nash 1.52.57; Karen Barnett 1.59.13; Jo Babij; Mandy Knott 2.17.10 and Sharla Fleet 2.23.02.  Parkrunner Andrew Knott completed in 2.44.40.
FODAC had 5 representatives in the Newport Half.  Richard Pegler finished first of these in 1.25.00.  Other times Matt Bond 1.34.07; Rob Freeman 1.35.33; Andrew Kane 1.35.43 and Peter Short 1.42.53.
Elsewhere, Spike Powles took part in the Grizzly as aprt of his preparation for the Barcalona Marathon
The afternoon saw teams expecting to compete in the final Gwent League Cross-country series race in Aberdare.  With both men's and ladies' teams in the running for promotion and other awards, a strong turn out was necessary but with so many other events taking place it was thought that it would be difficult to raise teams.  In the event, the ladies team was one of the strongest FODAC could have fielded and would have pressed hard for promotion.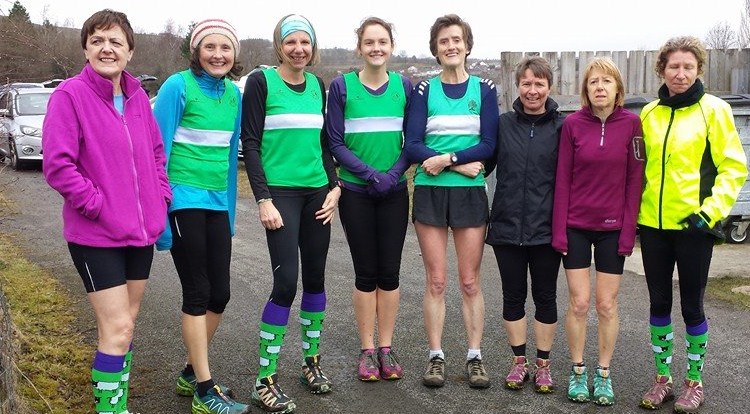 Disappointingly, the race was cancelled due to a muddy course.  The ladies had already arrived but the men received a phone call whilst on their way to Aberdare so had to make do with a jog round the Forest.  True to form, the ladies did a lap of the course anyway. The men's team finished 2nd in their division and gained promotion. Ann Nixon won both the V45 & V55 age categories, and the ladies' team finished 3rd, narrowly missing promotion.