The weather was kinder than usual for the 2014 staging of Forest of Dean AC's annual Christmas Tree Race.  This 5.5 mile route starts and ends at Ellwood football ground and includes mud and a few hills.  80 runners and another 30 with dogs took on the challenge.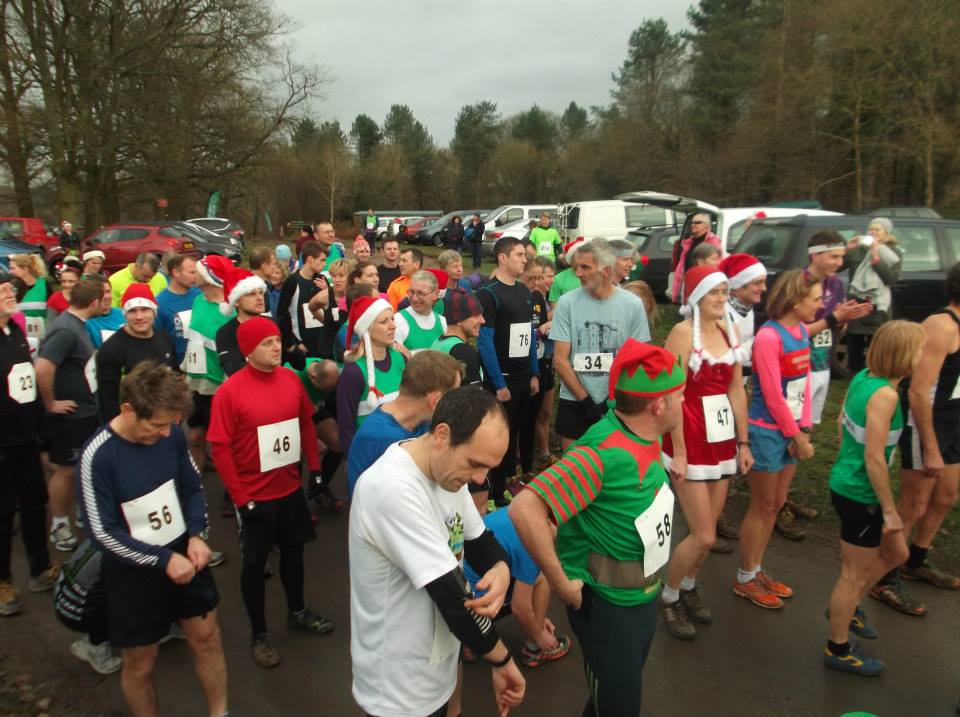 First to finish in the main race was Iain Porter of CLC Striders, in 40:12.  Second, repeating his position of 2013, was Rob Bovery of Tewkesbury AC in 41:05, and 3rd was FODAC's Leyton Fleet in 41:36.  First lady was FODAC's Ann Nixon, 5th overall in a new course best of 42:05, followed by Niki Morgan, Chepstow Harriers, in 44:20 and Victoria Baker, unattached, in 45:15.
Age category winners were: MV40 Matthew Lawson, Chepstow Harriers; MV50 Andy Creber, Chepstow Harriers; MV60 Neil Grant, Chepstow Harriers; MV70 Shaun Emms, Hay Hotfooters; FV40 Sherryl Hall, FODAC; FV50 Fiona Turner, FODAC and FV60 Sue Ashton, Chepstow Harriers.
First male cani-runner was Richard Ashton of Canicross Worcester, in 46:52.  First lady was Alex Day in 50:27.