The cross country season got under way this weekend with two consecutive days of events. Gloucester AAA held the first round of their championship at the Cotswold Farm Park, hosted by Bourton Road Runners. The weather was perfect and there was a terrific turnout of runners from over 30 different clubs but specifically an increase in FODAC runners in Adult and Junior races.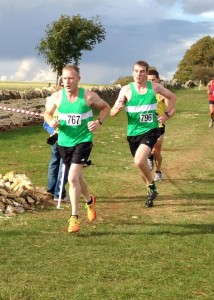 In the men's race, the first home of the 258 runners was Graham Rush of Cheltenham & County Harriers in 29.04.  The best-placed Forest man was Chris Penny in 35.43. The best placed Forest team was 11th out of 31 in the Seniors and 8th in the Masters.  Other times: Marcus Bennetto 36:08; James Dobbing 36:56; John Russell 37:24; Leyton Fleet 37:28; Dan Sandford 37:59; Mark Mathews 38:57; Hubert Ashley-Towell 39:00; Walter Leach 39:11; Michael Jenkins 39:30; Julian Boon 39:41; Daren Smith 39:41; Scott Berry 39:51; Richard powles 40:37; Ian Morgan 40:55; Rob Freeman 41:50; Richard Dennant 42:34; Frank Williams 43:29; Alan Robertson 44:18; Andrew Jones 46:59; Patrick Rennison 47:07 and Roy King 49:54.
In the ladies' race, first lady of 140 was Jenny Nesbitt of Worcester AC  in 26.09 and best Forest lady was Ann Nixon, 13th in a time of 32.22. FODAC ladies were 8th team in the Open and 6th in the Masters.  Jacqui Wynds was 1st FV60 in 32:22.  Other times:  Carmen Rodriguez 30:04; Val Hamilton 31:18; Sherryl Hall 31:42; Emma Davies 32:07; Stef Francis 32:58; Jackie Green 33:20; Jane Creed 33:41; Bronwen Davies 34:10; Anna Freeman 35:01, Sarah Powell 35:40 and Jo Babij 39:12.
In the Junior section the boys teams did extremely well with the MU15 taking 6th place the MU13 4th and the MU11 7th. The girls had success with the LU13 in 6th and the LU11 also in 6th.
The following day Gwent League also started their campaign at Newbridge Fields,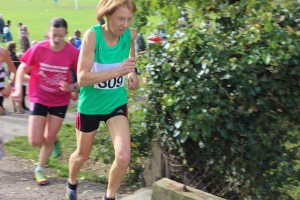 Bridgend. Once again FODAC was well represented, with many runners doing their second XC race of the weekend.  In the senior ladies race, I. Ainsworth (24:39) was the first to finish with Ann Nixon (28:33) the first FODAC lady to finish.  Other results: Stef Francis 35:27; Lynne Park 36:44 and Jackie Green 37:32.
O. Jones of Bristol and West AC won the senior men's race in 32:42.  First FODAC male was Marcus Bennetto in 41:06.  Other results James Dobbing 41:34; Dave Lowthian 42:20; Mark Mathews 44:15; Julian Boon 44:17; Scott Berry 45:00; Chris Moore 49:11, David Jenkins 54:57 and Roy King 57:55.