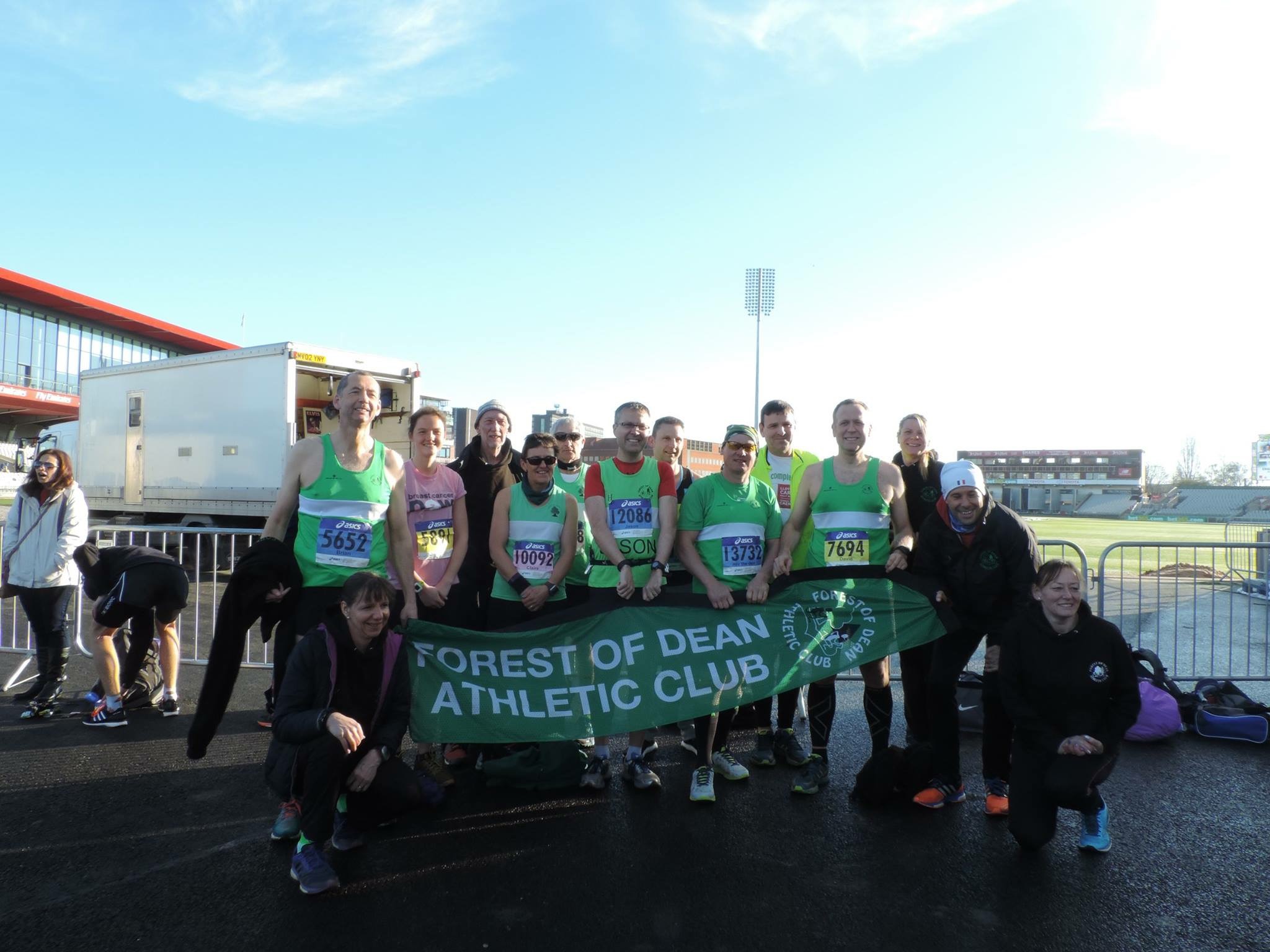 Probably FODAC's largest marathon team pitched up for the Greater Manchester Marathon on Sunday 10th April along with a very healthy contingent of supporters ( many thanks from all runners for your support). Promising the flattest marathon course in the country many were looking to use it to gain new PBs or their first introduction to the marathon.
Around 15000 runner descended on the Old Trafford cricket ground in fine and sunny weather for the start and despite quite a few logistical problems around bag drop etc. The FODAC team were all in high spirits and looking forward to a great run.
Support along the whole route was brilliant and vocal (Alan, Rachel, Ness notably) with a number of switch backs on the route ensuring there were plenty of opportunity for spectators to see the runners. In places there was just a wall of noise which was fantastic.
First man in for FODAC was Richard Pegler with an excellent time of 3:00:25 seconds. First lady in for FODAC was Martha Hamilton (first marathon I believe) in 3:36:18.
In total there was at least 9 PB or first time finishers out of the group (apologies if anyone has been missed)
Overall a fantastic achievement and reward for the months and many miles of training put in to get to the start and a very big credit to FODAC.
Full results for the rest of the FODAC runners were as follows:-
Richard Pegler (3:00:25), Andrew Kaye (3:17:07), Greg Nash (3:38:29), Chris Moore (3:40:33), Brian Francis (3:42:30), Matt Bond (3:48:11), Roger Morgan (4:13:13), Nev Turner (4:16:21), Jason Ross-Collins (4:17:27), David Jenkins (4:28:46)
Martha Hamilton (3:36:19), Helen Lipscombe (3:40:34), Stef Francis (4:25:28), Claire Morgan (4:32:30), Karen Barnet (4:46:08), Sheralyn Turner (5:41:11)