Gwent Cross Country
Race Report from our very own Forest Jooligan:-
"Great turnout at Cardiff XC today, especially with so many Sloggers & Slags. It was mostly dry but muddy underfoot. It was a record field with 501 starters (up from 399 in 2014). Marcus Bennetto continues his excellent run of form finishing in 129th, Dan Sandford was 148th, Ian Smith 161st, myself 189th with  Alan Robertson completing the A team in 351st. Chris Moore was not far behind in 365th followed by Andrew Kaye 385th & David Jenkins 448th. The men's A team are now lying 3rd in Division 3 only 182 points behind Penarth & Dinas so come on Gents. Bristol next on December 5th then Monmouth in February.
The ladies also had a record field with 295 starting. FoDAC fielded their strongest team yet & have a substantial lead in Division 3. Helen Brown first FoDAC in 21st, Ann Nixon in 35th, Cherry Fowler 76th, Sherryl Hall 86th & Helen Lipscomb 111th completing the A team. Lynn Park & Stefanie Francis also ran
Thanks to Julie & Vicki Bennetto, Jonathan Carter & Helen for their support out on the course."
Sodbury Slog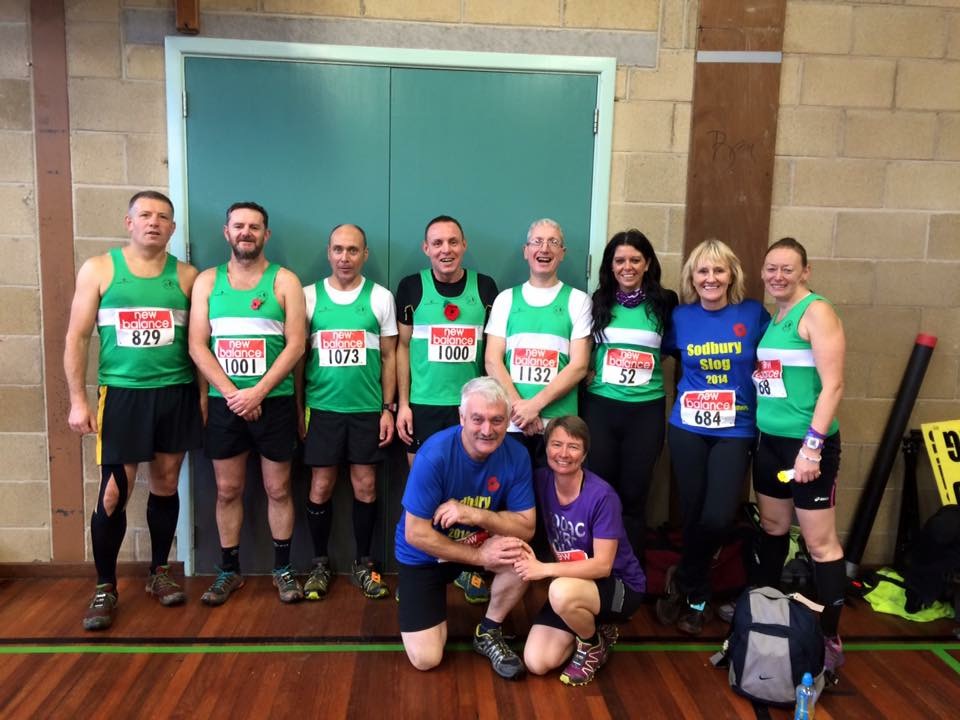 Presented by Bitton Road Runners and described as a lung-busting, trainer-ruining, hill-climbing, multi-terrain challenge held over and through some of South Gloucestershire's most stunning countryside this race was clearly an attraction for a number of our Forest runners.
Attracting around 1300 runners annually the route uses the same paths, fields, ditches and mudbaths since it's original inception in 1990.
Spike Powles in 45th led the way for the men with Sue Shergold leading  the way for the ladies in 331st.
Full Results
Men
Daren Smith (1:14:17), Tony Pownall(1:33:46), John Russell (1:15:12), Spike Powles (1:13:58), Michael Marks (1:34:29), Ian James (1:42:22).
Ladies
Sue Shergold (1:33:38), Karen Barnett(1:48:09), Bev James (2:03:07), Vanessa Pegler (1:48:08).