Needless to say very quiet over the Christmas period with plenty of social runs to try and deplete some of the excesses, the one exception was the Trimax Events Seven Sins run. This is a seven mile trail run incorporating seven hills plus copious amounts of mud and wading through two water tunnels. Such is the success of this event that it is now split over two days, this year the 27th and 28th December. Each race had a field of 170+ and the athletes who finish under an hour were awarded a special t shirt.
The winner of Saturday's race was Felix Rusby in 52.10 and our only FODAC representative was Liz Usedon who finished in 1.30.10.
Sunday's race was won by Gerry Hughes in a fantastic time of 49.36 but FODAC had two runners under the hour, Leyton Fleet in 59.18 and Hubert Ashley Towell in 59.31.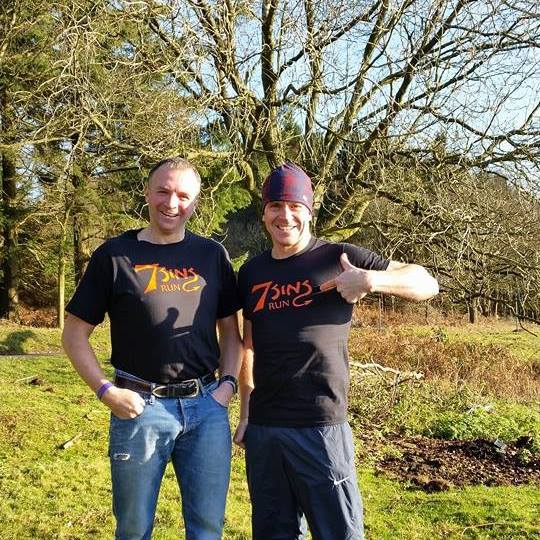 The other FODAC runner was Jacqui Wynds who finished in 1.25.27, pictured below showing blatant disregard for "no gloves" policy.