It's one of those weeks where there have been numerous events..
Shakespeare Autumn Marathon – November 15th
 This is a road marathon with no traffic given that it is staged at Long Marston Airfield, James Dobbing did the run in an excellent time of 3.17.21
Swindon 10K – November 16th
Three FODAC members took part in the Swindon 10k. This is a two lap road race which is based at the Swindon Karting Centre. Marcus Bennetto -22nd Overall – PB 37:52; Dave Lothian –  43rd Overall – 39:11; Graham Bennetto – 317th Overall – 53:15.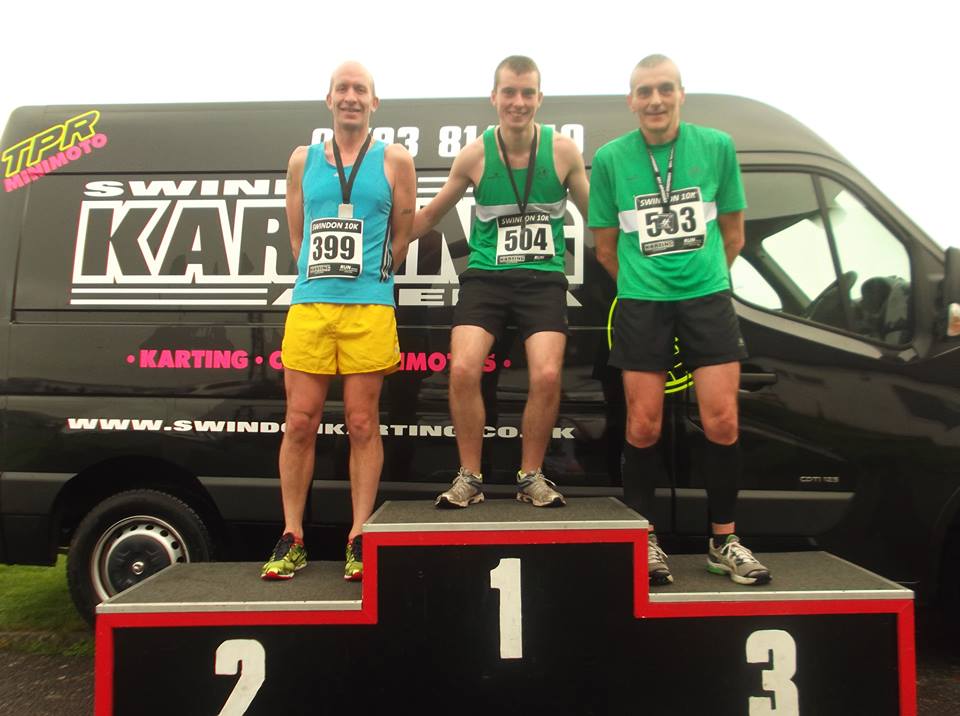 The picture was clearly wishful thinking.. L-R Dave/Marcus/Graham