Round three was held in Worcestershire, strangely, at Malvern College.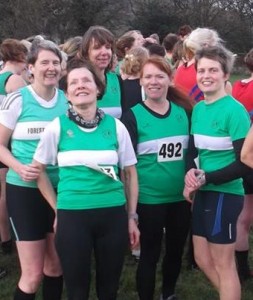 In the women's race, Liz Usedon was Forest of Dean AC's first finisher, 53rd in 36:15.  In what was almost a blanket finish, Jacqui Wynds was next in 36:27, and 1st FV60, followed by Stef Francis (36:29); Jane Creed (37:12) and Lynne Park (39:33).  The team were 16th of 20 in the Open competition and 11th of 15 in the Masters.
Forest of Dean's first finisher in the men's race was Peter Woodward, 46th in 40:55, followed by John Russell (41:14); Daren Smith (42:25); Jules Boon (42:30); Richard Dennant (48:21) and Brian Francis (50:35).  The team were 13th of 19 in the Open competition and 5th of 17 in the Masters.